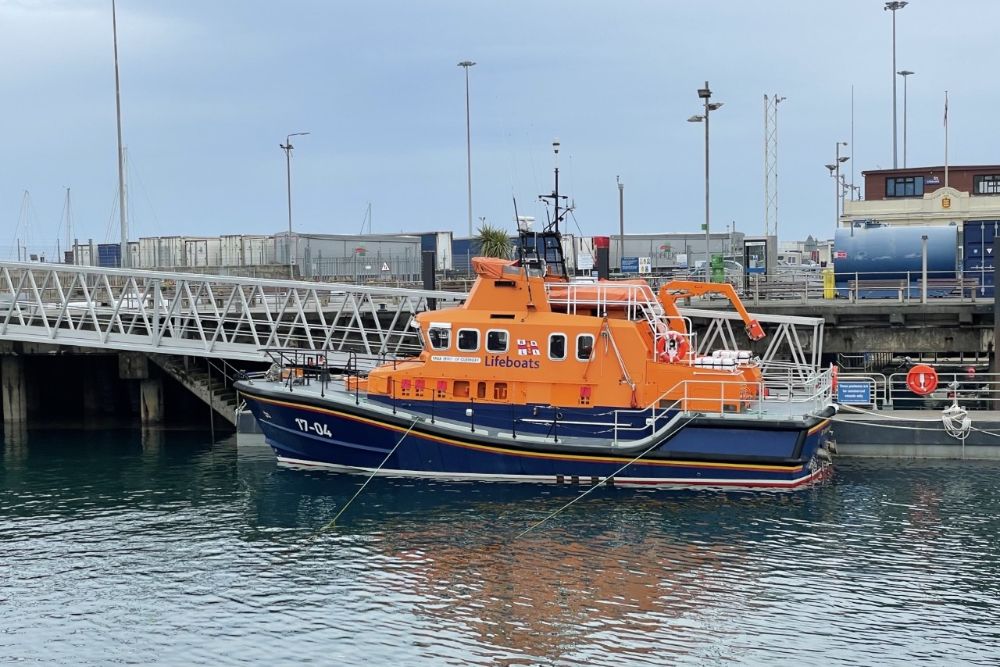 Rescuers have saved two people being swept out to sea in a rubber dinghy.
Guernsey Coastguard was alerted to the dinghy near La Vallette Bathing Pools just after 4.30pm on Monday afternoon (9 August)
Members of the public raised concerns for two people struggling to paddle their inflatable back to shore against the wind.
The pair, who had been drinking , were safely recovered by the Guernsey Harbours' vessel.
"Inflatables like the one involved in this incident should only be used in swimming pools and not around the coast where they can be quickly swept out to sea. The 2 crew were inexperienced and had been drinking alcohol. Anyone partaking in waterborne activities must check wind and tides and carry the right safety equipment. Alcohol and water never mix". - Guernsey Coastguard spokesperson.
Around three hours later, multiple 999 calls reported a person stranded on a rock at Cobo Bay. They had been part of a swimming group, but had become separated.
Two of the group went back for them, and they were taken to hospital as a precaution.
It was the end of a busy day for the St Peter Port RNLI lifeboat crew, following a dramatic overnight rescue of a sailor who spent days at sea with no power while en route from Ireland to France.
The lone skipper had been steering manually for three days with no sleep after his vessel's autopilot failed.
He was unable to radio for help, and was relying on sporadic use of a battery powered satellite phone.
Guernsey Coastguard was alerted by their French counterparts to the stricken boat ten miles south west if Pleinmont Point.
The lifeboat was launched in bad weather and in the middle of the night to tow the vessel to the harbour, reaching St Peter Port at 4am.
Rescuers say the skipper was 'extremely tired' but otherwise safe and well.