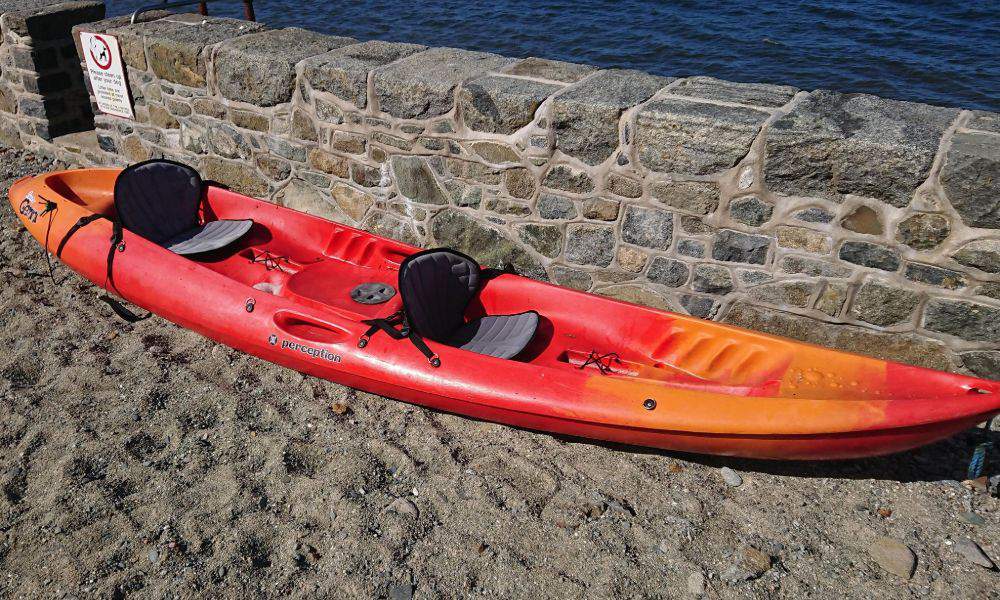 Credit: Guernsey Coastguard
A search was launched for a potentially missing kayaker and two children after a vessel was reported drifting off Guernsey's south-west coast.
The orange kayak was reported to the Coastguard just before 11am on Saturday in L'Eree Bay.
It was quickly recovered with the help of another kayaker, and an appeal was made on social media to find its owner.
A witness said they had seen a man and two children paddling an orange kayak earlier that morning.
With concerns there could be people in the water, the St Peter Port All-weather and Inshore lifeboats were launched at 11.42am. and the Channel Islands Air Search plan was deployed 40 minutes later.
Just before 1pm more information was received that the owner of the kayak and his two sons had been located taking part in a race at the Rocquaine regatta, and that the kayak had broken free from its moorings in the bay.
Guernsey Coastguard says the incident highlights the importance of marking marine sports equipment with your contact details.
"This incident could have been resolved much sooner if the kayak had been marked either with an indelible marker or with one of Guernsey Coastguard 'Water Based Activity' stickers available from several local water based, sporting equipment suppliers."