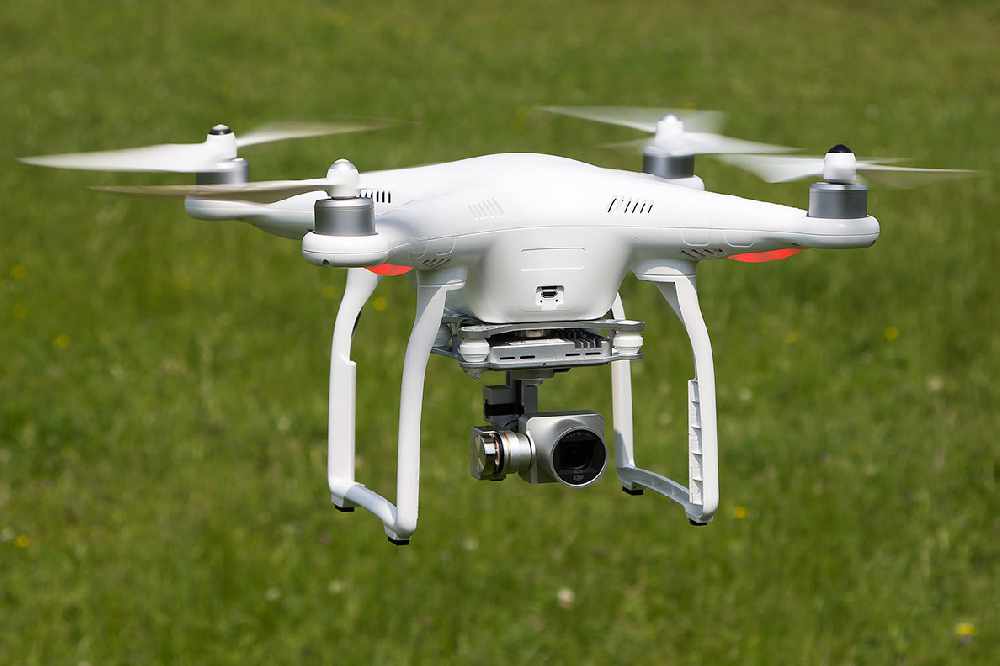 The authorities are informing drone users of the locations where they can be safely flown within the Bailiwick without conflicting with airport or maritime operations.
Guernsey Ports and the Office of the Director of Civil Aviation have launched a new campaign following an increase in the number of unauthorised drone deployments in restricted areas without prior permission being given during recent months.
Chief Operations Officer – Ports Ross Coppolo said: "We are concerned by the increase in the number of drone sightings particularly in locations where prior permission from Guernsey Ports is required in order to minimize the risk to airport and maritime operations.
"During lockdown, Guernsey Airport recorded and were advised of a number of drone sightings some of which were published on social media platforms. We understand drone photography and video can offer spectacular footage of the Bailiwick but we would ask that drone operators familiarize themselves with the areas within the Bailiwick where prior permission is required from Guernsey Air Traffic Control, Guernsey Harbours or the DCA.
"We would ask that where any potential drone operator is unsure as to whether they can fly their drone in a certain location, they consult with the new guidance or contact Guernsey Ports or the DCA directly to check in advance.
"Guernsey Ports' updated guidance, which includes the areas where prior permission to fly drones is required, can be viewed on the following webpages: www.airport.gg/drones and www.harbours.gg/drones."