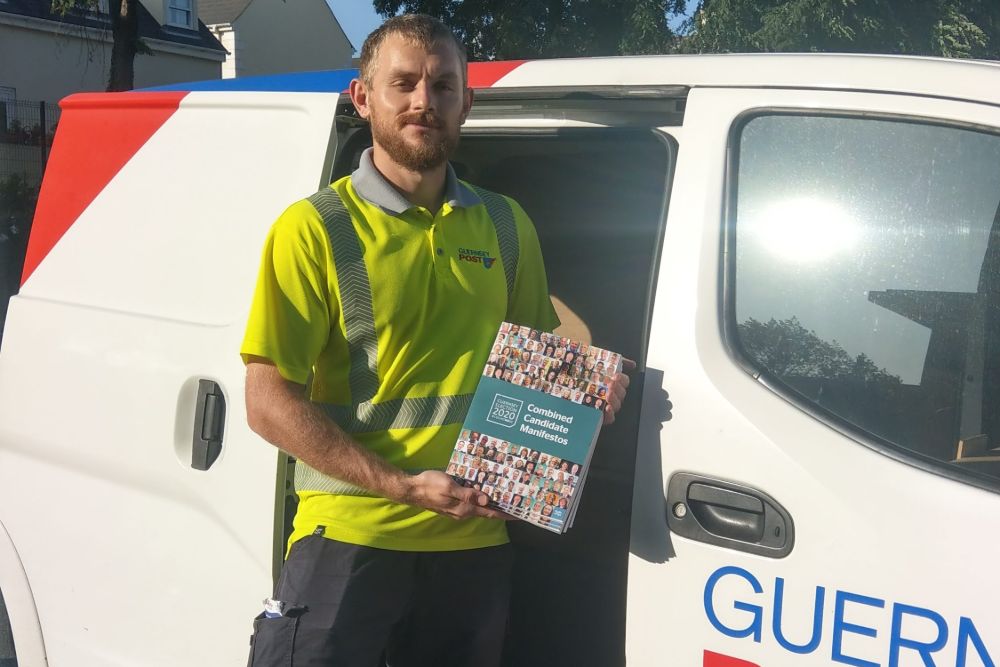 Postie Liam with one of the manifestos
All households on the Electoral Roll should be receiving their printed copy of the combined candidate manifestos over the next few days.
They'll arrive via Guernsey Post with your usual mail delivery.
We're told that the decision to deliver a printed version of the manifestos was as a result of a questionnaire where islanders said it's how they would like to receive information about people standing in the election.
It's been printed using using sustainable sourced paper certified by the Programme for the Endorsement of Forest Certification, the world's largest forest certification organisation.
The PEFC works to protect forests by promoting sustainable forest management. It's the world's largest forest certification organisation and are transforming the way that forests are managed to ensure protection.
When you've finished with your copy, it can be recycled it in the clear recycling bag.