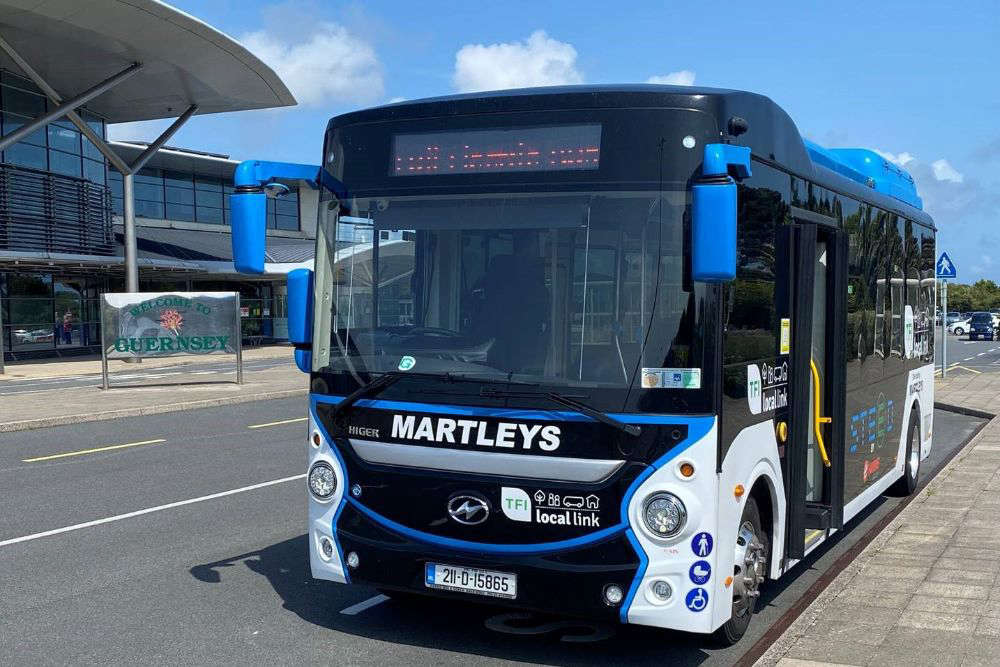 Narrow electric buses will be running on various routes around Guernsey as part of a trial to tackle climate change.
Traffic & Highway Services is temporarily introducing Higer Steeds to assess their performance, as well as how reliable and suitable they are for the island.
One of the issues faced will be how well the narrow electric vehicles tackle Guernsey's hills.
If the trial is successful, the current fleet could be replaced with the electric models.
A double-decker electric bus was trialled in Jersey in 2019, but officials there said that they were not suitable for the roads.
Last year Guernsey's States approved a plan to achieve net zero carbon emissions by 2050.
More to follow...