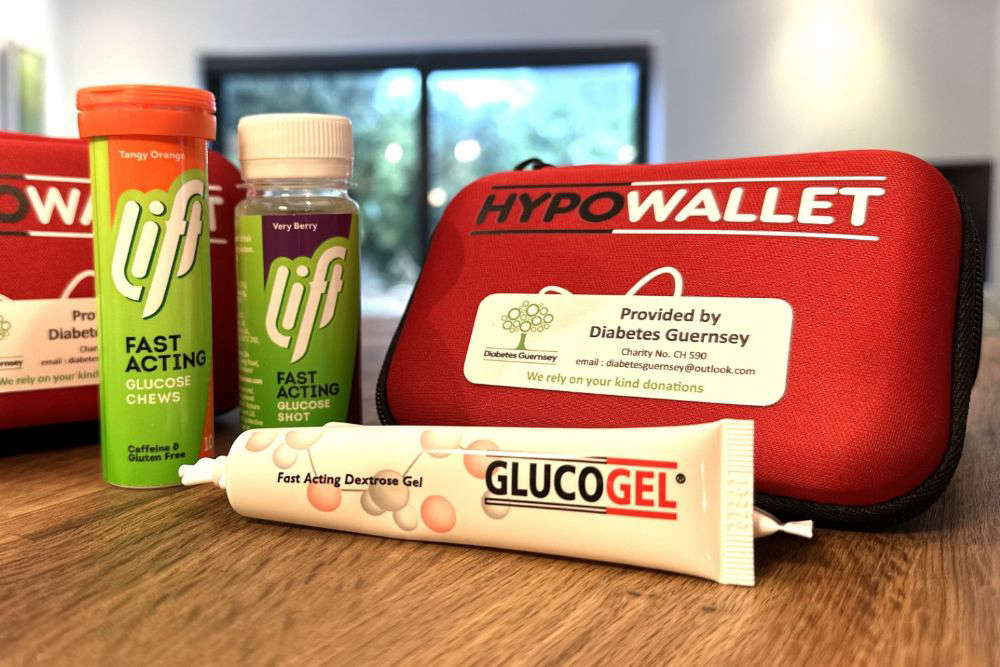 100 Guernsey venues will be equipped will new emergency packs to help islanders control their blood sugar levels.
Diabetes Guernsey has purchased a hundred 'Hypo Wallets' to help islanders handle Hypoglycaemia.
The condition where blood glucose levels drop dramatically typically affects people with diabetes and can make people faint and have seizures.
The packs contain different forms of glucose which can be taken immediately to help increase blood sugar levels quickly.
Chairman of the charity, Matt Ferguson says they will improve lives:
"If you're having a Hypo then your blood supply is very short on glucose, which is the energy source that your body uses to function, and these kits are the quickest way to get that glucose back into your body.
I think everybody who has diabetes has got a story where they have been caught out."
He shared this local story:
"Recently a guy popped down to the beach and while he was swimming he suddenly realised he was in trouble and had low blood sugars.
He didn't have his wallet with him, and the local kiosk and explained the situation to them but they point blank refused to give him anything for free.
Had this kit been there available, he could have just used that."
Any venues that want to take part in the scheme can contact Diabetes Guernsey.