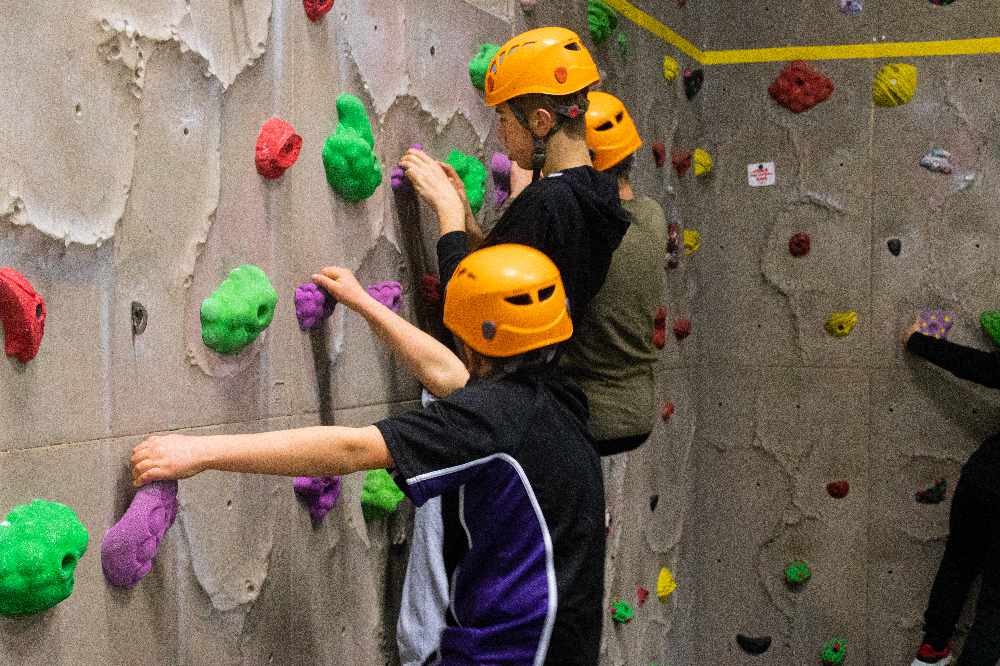 The annual climbing event is back for it's 27th year.
Le Murier school is offering the opportunity for people to come and climb their school wall to reach the 8,848 meter high top of Everest.
This special and unique event lasts for 3 days from 5-7 March and is open to everyone from toddlers to grandparents. Teams of 6-8 people can climb for one hour, with experienced staff on hand, to raise money for the Le Murier residential programme.
The programme enables the students at Le Murier to gain essential life skills which are necessary for them to become valued members of our Guernsey community. Every student will take part in at least one residential trip in 2020 and this is mainly funded and possible because of the climb.
NHS England say 'Climbing involves concentration and thought as well as physical exercise which helps keep you focused, clears your mind of outside worries and also builds your confidence and self-esteem, alleviating the symptoms of some mental health problems.'
In addition to being great for mental health Gary Dovey, Outdoor Learning Coordinator at Le Murier says 'there's always a great atmosphere at the climb and while climbing is great for physical health and strength the prevailing benefit is always fun.'
Teams get one hour to climb and there are plenty of staff to help those who need or want it. All you have to do is find 6 or 7 other people to be in your team, raise as much sponsorship as you can and show up on the day ready to be strapped into your harness.
You will be met at the door and signed in before being shown up to the harness room. Staff will help you with your safety harness and helmet before you go into the climb room for a briefing. You team will then be assigned their own climb area and helpers. You don't need specialist clothes just comfortable trousers which allow you to move, t- shirt and a pair of trainers. It's a great opportunity to just give climbing a try or improve your climbing skills.
For more information or to book a team go to www.everestchallenge.org.gg