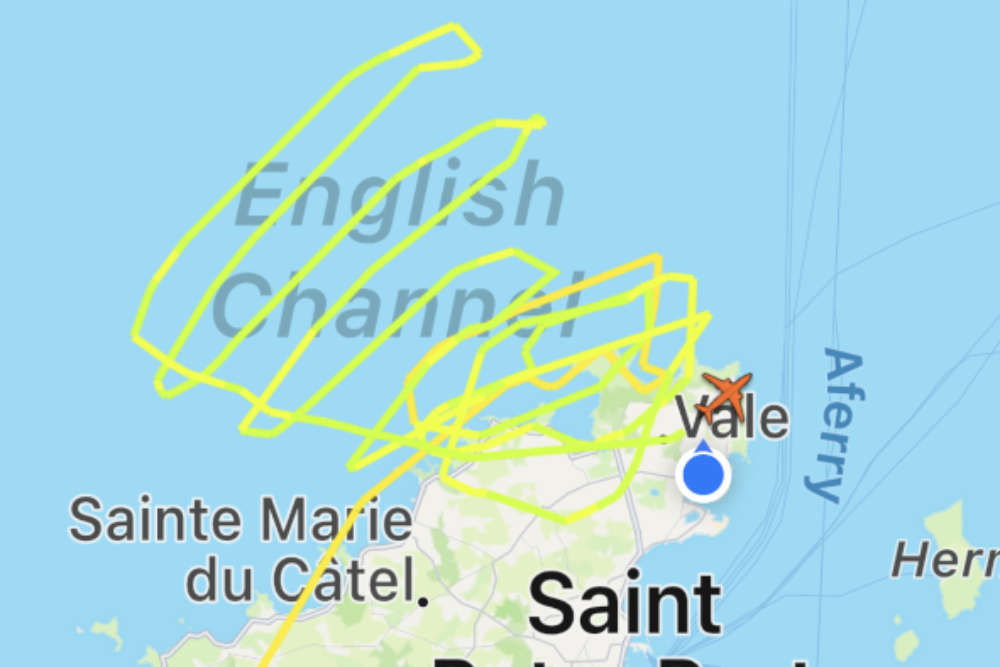 Picture courtesy of Flight Radar 24
Channel Islands Air Search and the two Guernsey lifeboats called out after flares sighted.
Guernsey Coastguard were called numerous times at around 1am this morning (1 August) as members of the public reported seeing red flares in the Grand Havre Bay area.
The St Peter Port all weather lifeboat 'Spirit of Guernsey', the Inshore Lifeboat 'Margaret Milligan' and the Channel Island Air Search aircraft were all launched to search the area.
After more than two hours criss-crossing the coast in good visibility, and without any sign of either people or vessels in distress, the search was called off.