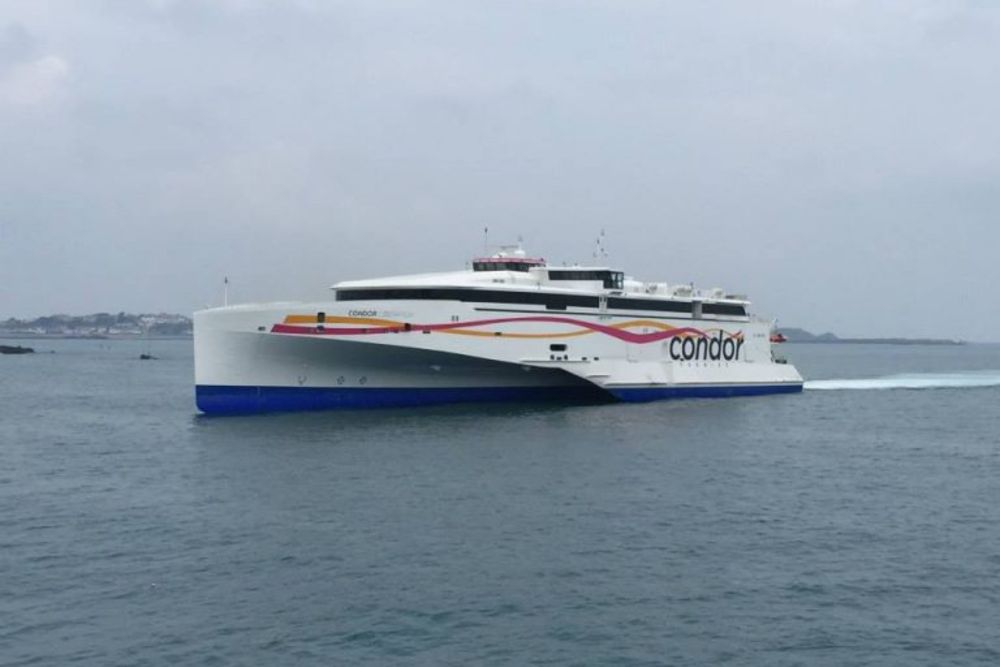 Condor is suspending sailings to and from Poole for November, in response to tighter coronavirus travel restrictions.
Fast ferries to the UK won't run between 6 November and 3 December.
The firm says there has been a significant drop in demand due to most areas now being subject to 2 weeks quarantine on return.
CEO Paul Luxon says it is committed to running services to bring students home for Christmas and support islanders who have booked festive travel.
"When the States of Guernsey reclassified the southern regions of the UK to Group A last week, we saw a significant increase in cancellations and a similar reduction in new bookings. The pandemic is also clearly impacting on passenger confidence generally as we enter the quieter Autumn and Winter periods.
We have therefore reviewed our schedule, and sadly are left with no option but to cancel all Poole services in November as we are simply not able to run ships at a fraction of normal capacity.
We remain committed to bringing students home so they can be with their families at such an important time and also to supporting Islanders who are booked to travel away over Christmas and New Year."
Passengers booked on services next month are being moved to the Clipper if they still wish to travel.