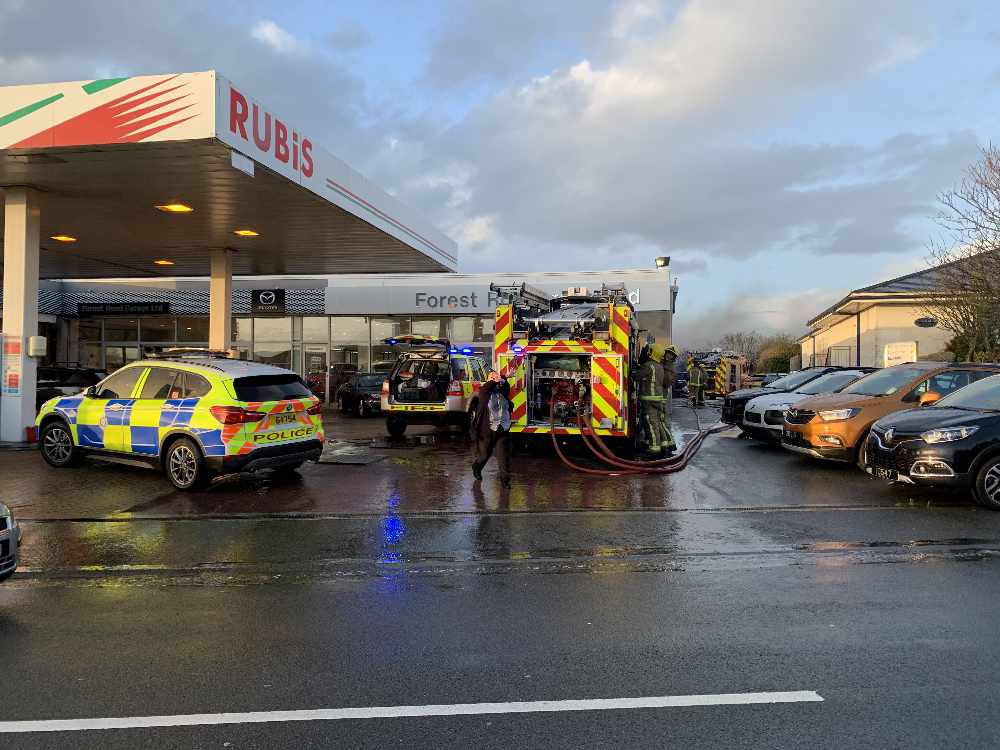 Fire crews attend the blaze at Forest Road Garage
Emergency services were called out to Forest Road Garage this afternoon at around three o'clock following reports that fire had broken out at the back of the building.
Steve Falla, who works next door at Channel Island Ceramics, said he saw three or four cars on fire and immediately called 999.
"I was working downstairs in the store at the time and me and a colleague heard a few pops and bangs. We ran outside and saw smoke just pouring out the top. So we ran upstairs to the back of our store and looked out the window and there was about three or four cars on fire, so I called the fire station straight away," he said.
Two fire appliances attended the scene with fire crews wearing breathing apparatus as they tackled the blaze.