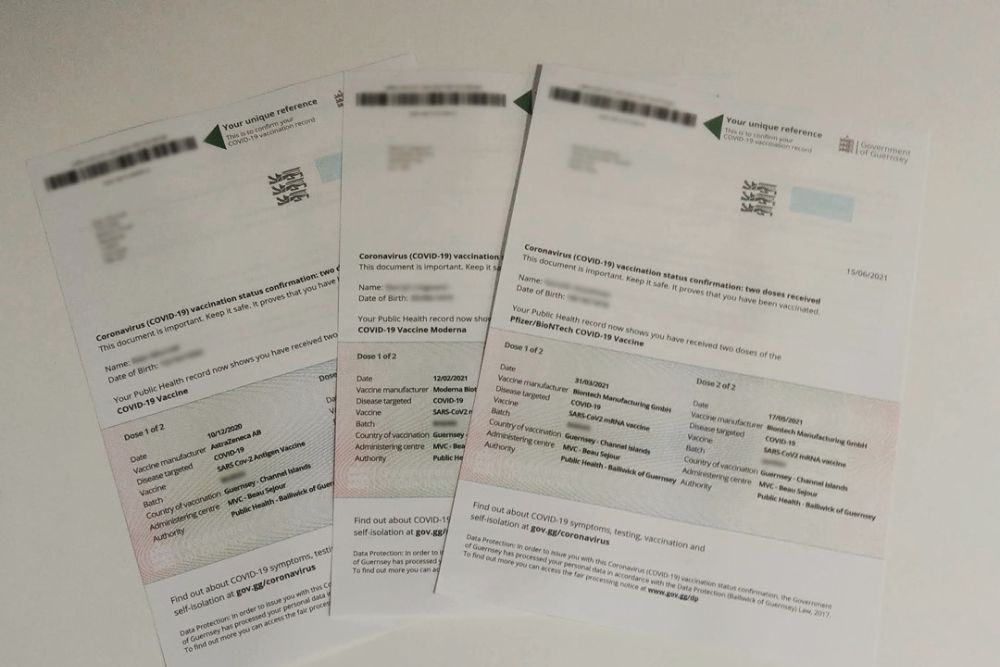 The first Covid-19 vaccine certificates will start arriving through Guernsey letterboxes this week.
Islanders who have had their second dose at least a fortnight ago are being sent the official government letter confirming their status.
The letter includes the dates of their jabs, vaccine name and batch number for each dose.
The first 10,000 were posted on Friday.
The certificates say they have been issued by the 'Government of Guernsey' rather than the 'States' so they are more easily identified abroad as an official document.
They include security features such as holograms, hidden watermarking, barcode and unique reference code to mitigate the risk of forgery.
Travellers can use them at country borders to prove they are fully-vaccinated.
For those currently receiving their vaccine doses, the certificate will be sent out 12 days after the second dose is administered.
A digital solution for proving Covid-19 status is being developed. The States of Guernsey says it is 'expected to be available by the beginning of July'.
Guernsey now has four known active cases of coronavirus as of Monday 21 June.
Two more incoming passengers have tested positive at the border over the weekend.
Public health says - in both cases - all procedures were followed correctly.