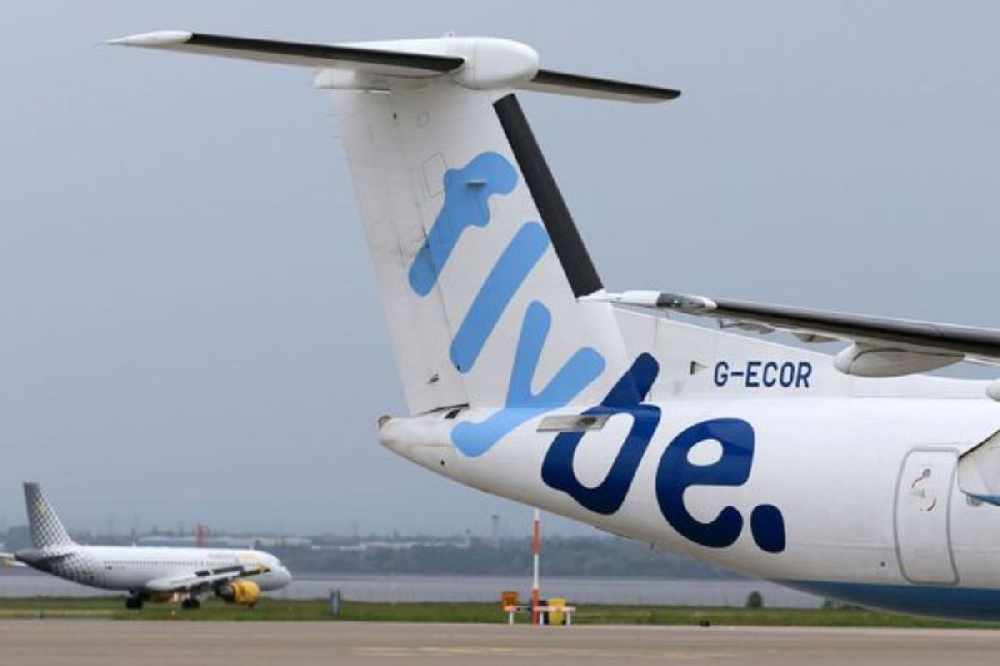 Flybe has gone into administration, putting up to 2,000 jobs and the future of many Channel Islands air routes at risk.
It comes just weeks after the airline narrowly avoided going bust by securing a rescue deal between new owners Connect Airways, and the UK government.
The consortium, including Virgin Atlantic and Stobart Aviation, had promised to invest £30 million to rescue the troubled airline - planning to rebrand to 'Virgin Connect' later this year.
In January, the company put its financial troubles down to a 'toxic cocktail' of volatile currencies, rising fuel costs and uncertainty surrounding Brexit.
Reports suggest the then Chancellor of the Exchequer Sajid Javid had promised to review Air Passenger Duty charges in next Wednesday's Budget - a move Flybe would have benefited heavily from.
However, a Cabinet reshuffle and disagreements over the terms of a £100 million government loan have cast a shadow over Flybe's future prospects.
Flybe entered administration just after 3am on Thursday, with all flights grounded and the business having ceased trading "with immediate effect".
It blamed a recent slump in air passenger numbers associated with the coronavirus outbreak for 'making a bad situation worse'.
On Wednesday night, Flybe.com was taken offline: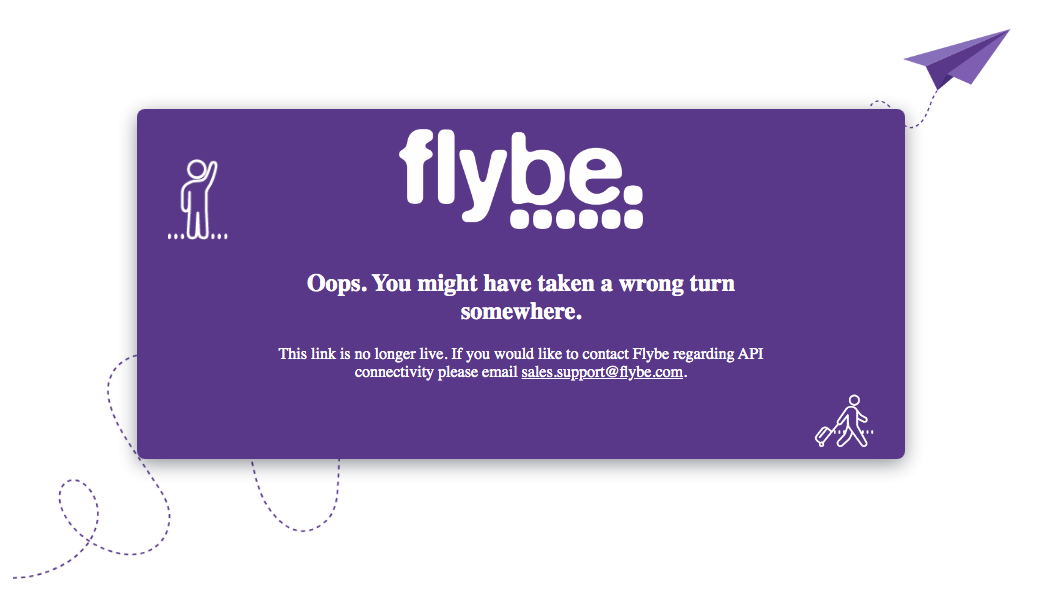 Flybe.com was taken offline at around 11pm on Wednesday night.
Flybe started out in the Channel Islands as 'Jersey European' back in 1979.
The airline's collapse leaves former partner Blue Islands and States-owned Aurigny as the only remaining operators of passenger flights in and out of Guernsey.
Both airlines are offering discounted flights home to any islanders stranded by Flybe's collapse:
Speaking to us in January, Jersey's Economic Development Minister, Senator Lyndon Farnham, said any disruption to air links will likely only be short-term, as he expects any gaps left by Flybe's departure to be quickly filled by other airlines:
"We're fortunate enough to be serviced by a robust network of airlines, both large and small, so I would think that key routes and the most-profitable routes would be quickly subsumed into other airline networks. So there could be some disruption short-term disruption, but I'm confident over the medium-to-long-term the industry will fill in any gaps that could be left."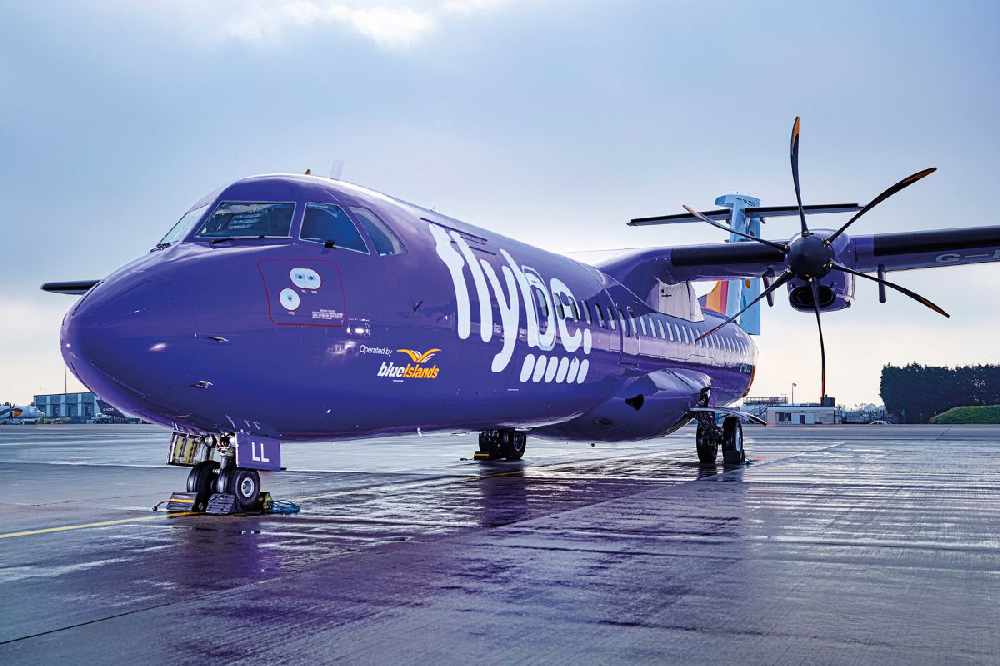 Blue Islands has confirmed it will continue to operate its own flights, despite Flybe's closure.
It had a franchise agreement in place with Flybe, which at the time enabled more onward travel links from the Channel Islands to the rest of Flybe's network.
In a statement released late on Wednesday night, the airline says it is saddened to see Flybe go:
---
"Blue Islands services will continue to operate, following the closure of Flybe. Passengers with bookings for travel on Blue Islands operated services are advised to check-in on time at the airport.
"If you already have a booking for tomorrow 5th March 2020, please check in on time. It will be possible to book any available seats on Blue Islands operated services at the airport. Those seeking to book travel are asked to attend the airport and enquire of availability and flight information there. Sale of all new seats on these services for tomorrow will be flat rated at £50 one way (inclusive of baggage) until such time as Blue Islands have re-established full functionality of its dormant dynamic booking tools, which is expected within the forthcoming days (at which point further announcements will be made).
"Blue Islands is saddened by the closure of Flybe. Our thoughts are with the staff, passengers, industry colleagues and wider stakeholders of the business affected at this difficult time. We wish to thank all of our passengers and airport partners for their patience and support during this transitional period."
-Blue Islands
---
Islanders have been paying tribute to the airline.
Robert Mackenzie, who heads up the CI Travel Group, hopes its partner airline will be able to continue serving the islands:
Very challenging days ahead as the CIs deals with loss of an airline that was born here. However important to remember that many of these routes are operated by Blue Islands who should continue to fly. Only Exeter & B'ham are key routes without any flights - but not for long IMO.

— Robert Mackenzie (@MackenzieJersey) March 4, 2020
Jersey Consumer Council Chairman, Carl Walker, says Flybe provided a 'vital lifeline' for the Channel Islands; warning there could be 'huge implications for consumers, especially those traveling for healthcare reasons'. He has this advice for passengers affected:
1/4...@flybe passengers - YOUR RIGHTS: Booked directly with flybe using credit card or Visa debit? Contact card provider to see if you qualify for a refund. Alternative booking will not be covered unless travel insurance includes Scheduled Airline Failure Insurance (many don't)

— Consumer Carl (@CarlWalker7) March 4, 2020
2/4...@flybe passengers YOUR RIGHTS: Booked with travel agent as part of holiday package? Contact agent to see if ATOL protected. If so, you will be covered for alternative travel plans and reasonable expenses or be offered alternative flights.

— Consumer Carl (@CarlWalker7) March 4, 2020
3/4...@flybe passengers YOUR RIGHTS Booked your ticket through an airline ticket agent? Speak to the agent in the first instance; they may have provided travel insurance that includes Scheduled Airline Failure cover.

— Consumer Carl (@CarlWalker7) March 4, 2020
4/4...@flybe passengers YOUR RIGHTS Some airlines and airline ticket agents will offer customers Scheduled Airline Failure Insurance or include similar in travel insurance. The type of protection provided may vary depending on the type of policy taken out. Contact insurer.

— Consumer Carl (@CarlWalker7) March 4, 2020
More to follow...