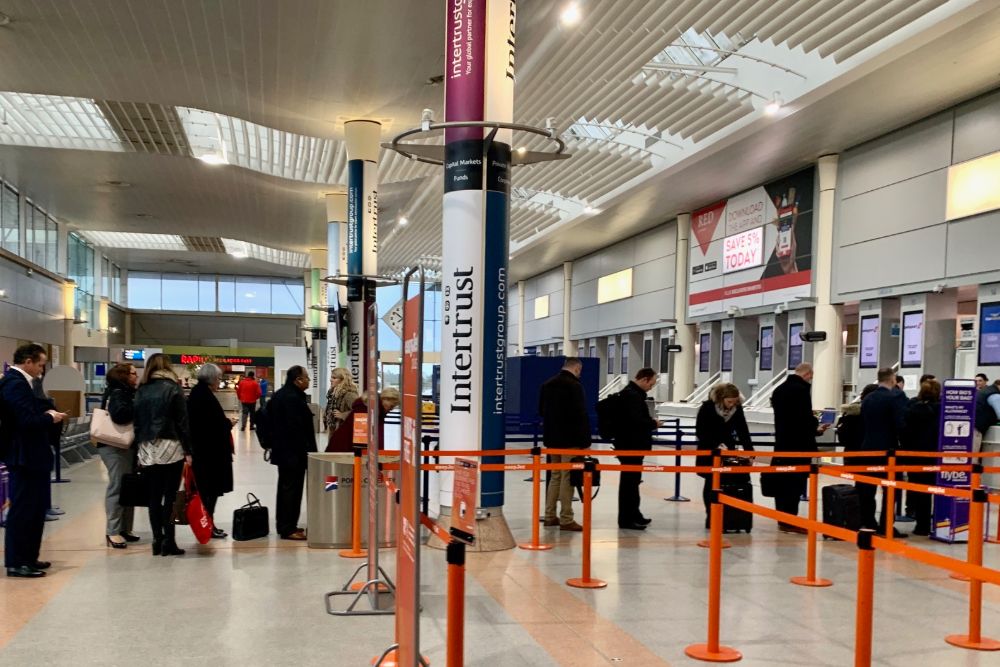 Stranded Flybe customers are having to make their own alternative travel plans after the airline went into administration overnight.
Are all Flybe flights cancelled?
Flybe services with three-digit flight numbers (eg. BE231) were due to be operated by Flybe itself and will have been cancelled.
The Civil Aviation Authority is advising passengers not to go to the airport if they were booked on one of those flights.
However, most services with four-digit flight numbers (eg. BE6432) are operated by the independent airline, Blue Islands, so any passengers booked on them will still be able to travel as planned.
Consumer rights advisor, Carl Walker, says with Flybe's website down and Blue Islands yet to reinstate its online booking system, it's going to be quite a stressful time for anyone travelling over the next few days:
"The advice in the first instance seems to contact the airport or check its website and if the flight is listed - it's still going. A lot of inter-islands Flybe flights were actually being operated by Blue Islands under its partnership agreement, so although it's bad news for the islands as a whole - we are still connected."

How do I get home?
Rival airlines have been offering to help get stranded customers home. EasyJet is offering flights for just £65 until the end of May, while Aurigny and Blue Islands are doing the same for just £50.
Mr Walker, who chairs the Jersey Consumer Council, says it's good to see other airlines treating passengers fairly by operating goodwill discounts on rescue flights, rather than putting their prices up:
"One of the good things to come out of this is the sympathy for Flybe from passengers and also the industry, and other airlines are doing what they can to get people home or where they need to be."
Can I get a refund on my booked flights?
Passengers who booked flights directly with Flybe won't be protected by the industry's ATOL scheme. Instead, they'll have to check with their travel insurance company or credit card provider.
Mr Walker tells us affected passengers could be covered:
"One thing islanders can do before setting off, or if they find themselves stranded somewhere trying to get back, is to contact their travel insurance company to check what they're covered for. Some policies include something called 'Scheduled Airline Failure' cover. If you've got that, you'll be reimbursed for the cost of getting back and any other expenses you incur."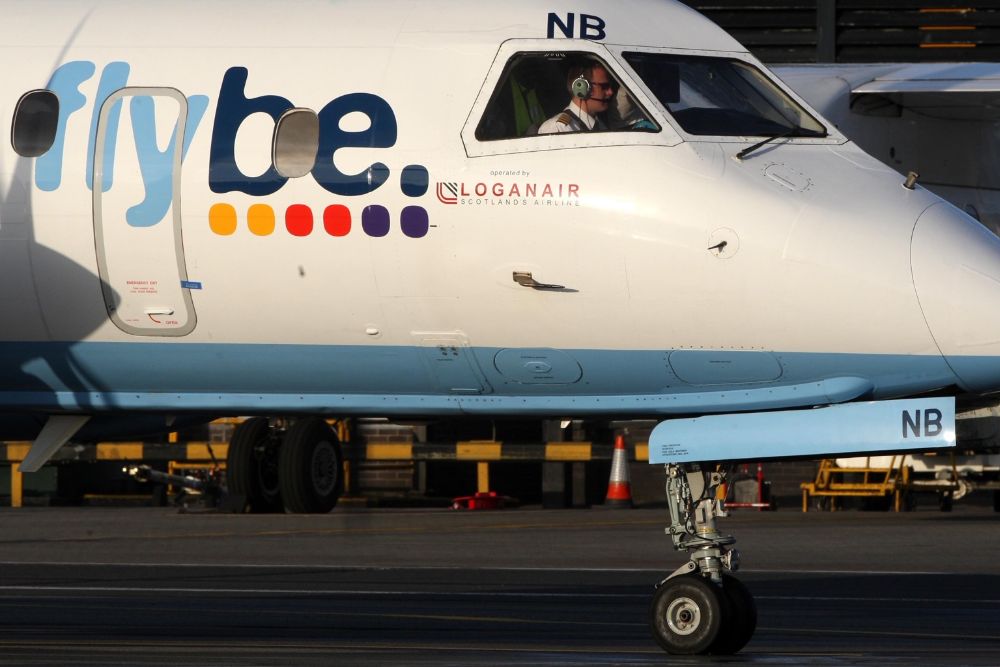 "In the long term, passengers who booked with a credit card or Visa debit card, there's a very good chance you could get a full refund. Rather than going to Flybe, contact your card provider and you should be able to get the money back that way."
I've been told I can recover my money from Flybe directly:
The UK Citizen's Advice Bureau has warned that fraudsters have been quick to cash in on Flybe's demise.
Consumer Expert, Jan Carton, says they're hoping to take advantage of the situation by targeting passengers promising refunds:
"If you're a Flybe customer and you're contacted by someone offering to act for you to recover your money it's more than likely to be a scam."
There are always those who take advantage of people in a bad situation. #Flybe collapsing is no different

Scammers are sending emails & texts containing a link which is completely bogus & takes you to a fake website

They care not for your misery - just getting your money pic.twitter.com/ooyTxsB3WP

— Guernsey Police (@GuernseyPolice) March 5, 2020