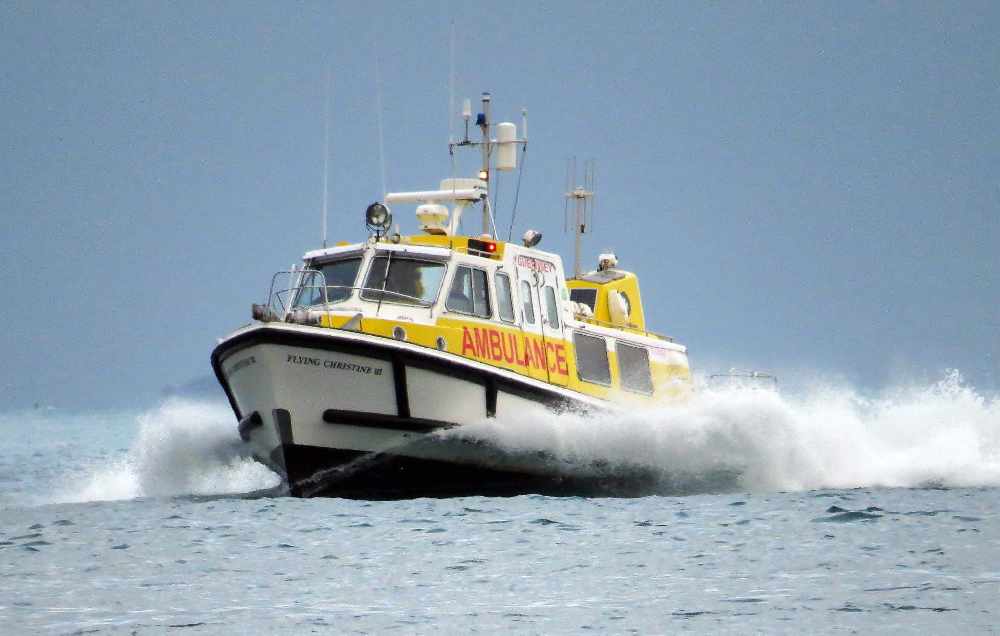 The St John marine ambulance was called to Sark in rough seas earlier today at the request of the Sark doctor.
A Paramedic and Emergency Care Assistant and a volunteer boat crew responded to the call just after 1030.
Due to the rough sea conditions the Flying Christine III motored south around Sark and moored in Maseline Harbour. The St John medical
crew was met at the harbour by the Sark ambulance and island doctor.
After a handover from the doctor, a basket stretcher was used to transfer the patient onto the Flying Christine for the return journey to St Peter Port.
Due to the continuing strong winds the boat crew decided to sail south again on the return. The casualty was assessed and monitored on route back to Guernsey before being transferred to a waiting road ambulance and transported to the Emergency Department of the PEH.
A spokesperson for St John Ambulance Guernsey said "Although the sea conditions were rough, the crew were excellent in navigating the best route for the patient's comfort. We would like to thank our skilled volunteer boat crew and the clinicians who responded to this incident."