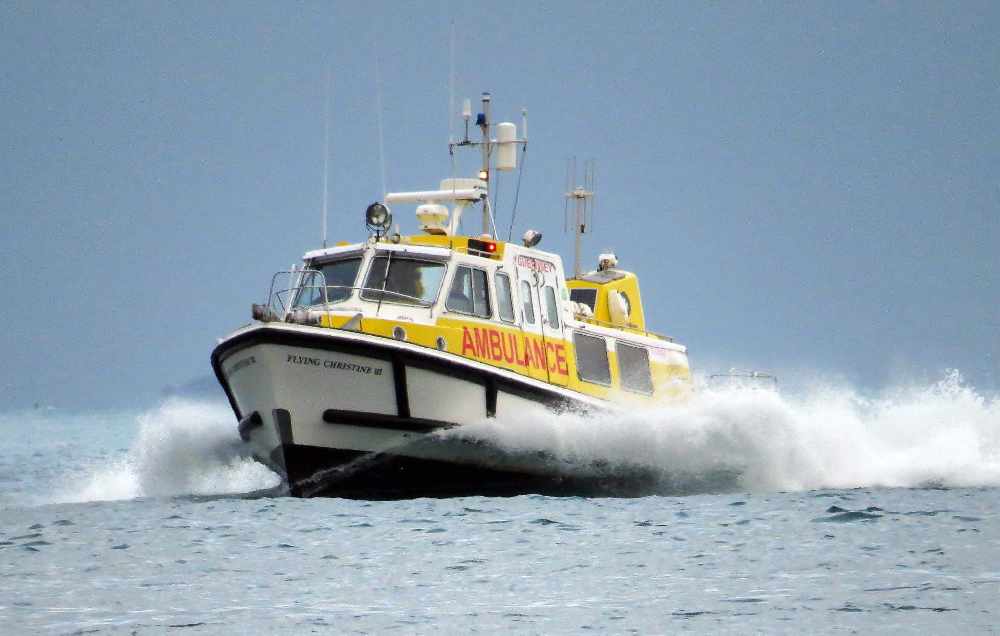 The St John marine ambulance called on for a medical case
The Flying Christine III was deployed on 2 January 2020 following a request from a doctor in Alderney due to fog affecting Alderney airport.
A paramedic crew from the emergency ambulance service left St Peter Port harbour at 12:20pm and arrived at Braye harbour just over an hour later, where it was met by an Alderney ambulance crew.
The patient was transferred onto the Flying Christine and assessed and monitored by the Guernsey based clinicians and transported back to St Peter Port, arriving shortly before 3pm.
On arrival in Guernsey the patient was taken by waiting road ambulance to the Emergency Department of the Princess Elizabeth Hospital for further care.
This was one of 22 calls for the emergency ambulance service in a 24 hour period