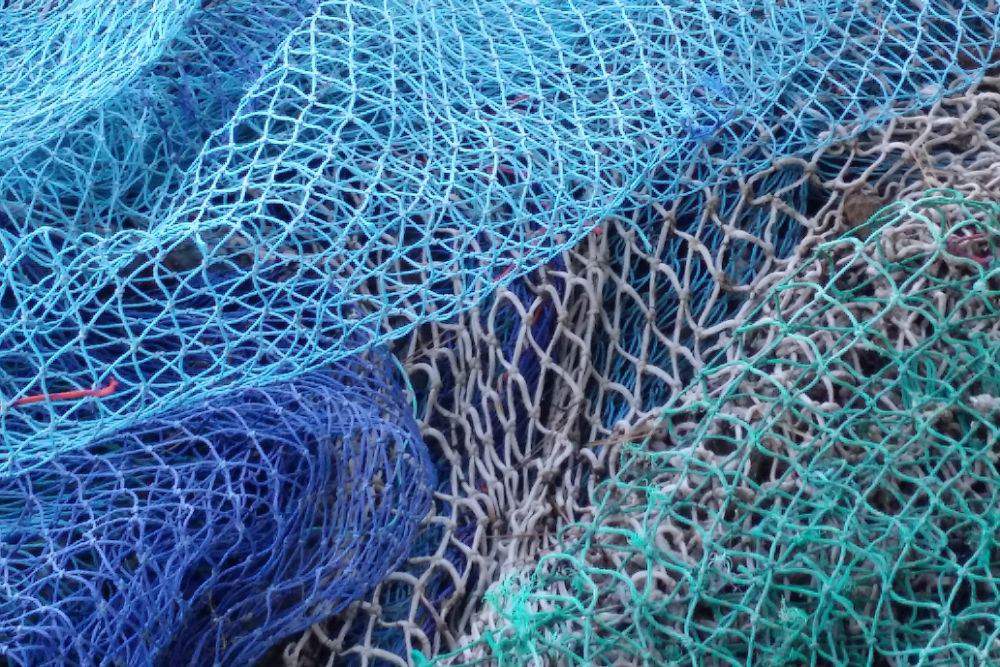 France's maritime minister has threatened severe retaliation against Jersey's decision to impose conditions on their rights to fish in island waters.
Annick Girardin, speaking in the French parliament, hinted at cutting the island's electricity.
Nous sommes aux côtés des pêcheurs 🇫🇷 dépendant d'un accès aux eaux britanniques. Nos voisins imposent des critères n'appartenant pas à l'accord post-#Brexit. Le droit est formel, les conventions doivent être respectées. Nous veillerons à ce que l'accord signé fin 2020 le soit. pic.twitter.com/vVoEW6duO3

— Annick Girardin (@AnnickGirardin) May 4, 2021
41 licences were issued to large French vessels to fish in Jersey's 12-mile zone late last week, following the end of the post-Brexit amnesty.
Large French vessels have to prove they've fished there at least ten times in any of the last three years.
14 further requests for licences were made, which Jersey's government said were being considered.
But the President of the Normandy region says those licences came with 'inexplicable conditions' such as limits on the number of fishing days, and the closure of fishing areas.
Parliament member Bertrand Sorre says he denounces Jersey's 'abusive practices' and called for strong action from the French government.
Ms Girardin says the extra criteria does not belong in the post-Brexit agreement and suggested that pulling the plug on the under-sea cable connection could be an option 'if they have to'.
The row intensified on Tuesday when the Normandy region said it was cutting its links with Jersey to show their 'incomprehension and dissatisfaction' with the new licencing scheme for French fishermen to use Jersey waters.
Normandy and the department of La Manche closed their St Helier office - La Maison de la Normandie et de la Manche.
The region's leaders are asking the French government to intervene.
Normandy Region President Herve Morin says he believed a new deal could be struck to allow their fishermen to continue under the same conditions as before - and insists there was never any question during talks of more restrictions being placed on the licences.
La @RegionNormandie et le @MancheCD50 ferment leur représentation à #Jersey suite aux annonces d'un nombre de jours limités de droits de pêche pour les marins #Normands et demandent au Gouvernement de saisir la Commission Européenne. pic.twitter.com/t7D490QVp7

— La Normandie Conquérante - Vivre la Normandie (@NdieConquerante) May 3, 2021
"At no time, during the numerous exchanges we were able to have with Ian Gorst, Jersey's Minister of External Relations, was there any question of additional criteria attaching to the issue of licences.
"We ask the French Government to intervene with the European Commission so that the terms provided for in the trade and cooperation agreement are respected and applied".
Jersey's government issued a response late on Tuesday evening, saying it wants to 'heal the relationship as soon as possible'.
External Relations Minister Senator Ian Gorst says he hopes the Normandy Presidents reverse their decision, and that Jersey 'remains completely committed to its joint Channel Islands representative office in Caen, Normandy'.
He's defended how Jersey is issuing fishing licences - adding it has acted on legal advice and in good faith.
"The Government of Jersey regrets the decision by the Normandy Presidents to close the Bureau de Normandie in St Helier. The Minister for External Relations believes this action results from a misunderstanding that can be put right.
..The UK-EU Trade and Cooperation Agreement (TCA) is explicit about the way licences should be issued. It says '…each Party shall grant vessels of the other Party access to fish in its waters reflecting the actual extent and nature of fishing activity that it can be demonstrated was carried out during the period…". This means Jersey must issue licences which correspond to the previous activity a vessel has carried out in Jersey waters. Jersey's government has issued licences in line with the TCA, and in line with the data submitted by the French and EU authorities."
Senator Gorst says: "We are entering a new era and it takes time for all to adjust. Jersey has consistently shown its commitment to finding a smooth transition to the new regime, most evidently by creating an interim arrangement to allow French fishermen time to submit their data.
That commitment remains. If French fishermen or the authorities have further evidence they would like to submit, we will update the licences to reflect that evidence. There is no time-limit on submitting evidence, and we would like to offer French fishers the opportunity to submit data directly to Jersey, in case they feel information is not travelling quickly enough through the Normandy/France/EU/UK/Jersey route."
Normandy, France and the EU have informed Jersey that they are unhappy with the conditions placed on fishing licences and fishing in general. Such complaints are taken very seriously, and the Government will respond in full. However, the Government of Jersey has acted on legal advice, in good faith, and with due regard to non-discriminatory and scientific principles at every stage of these proceedings.
The Government remains committed to the sustainable management of Jersey waters for the benefit of this and future generations."
Jersey fishermen have been frustrated in recent months after regularly calling for the island's government to stop French boats decimating fish stocks in island waters.