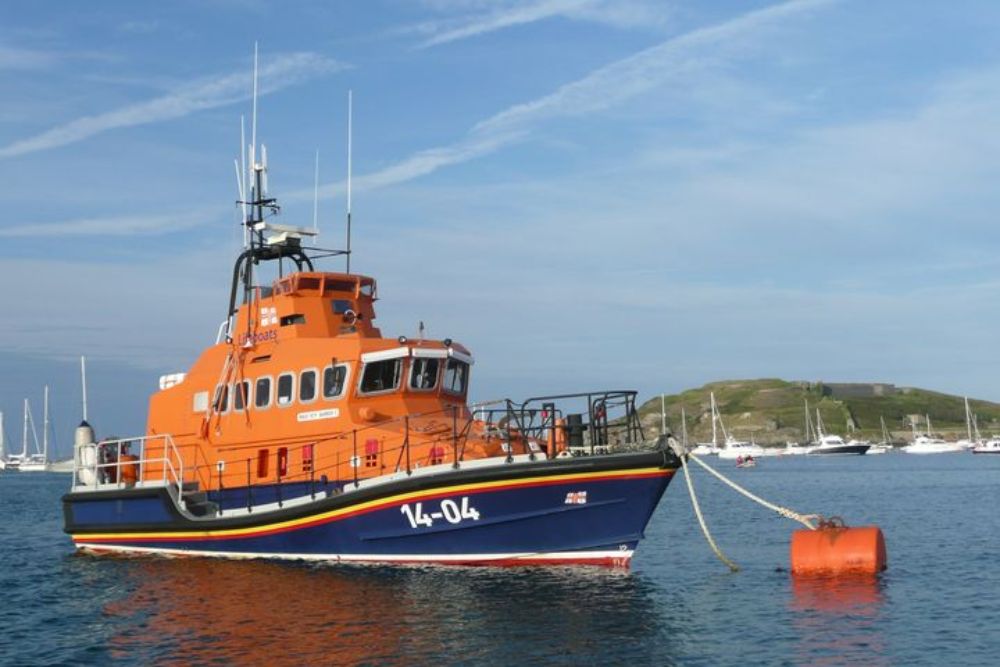 Credit: Guernsey Coastguard
A French fisherman has died after going overboard from a vessel 20 miles west of Alderney.
Guernsey and French Coastguards coordinated a search yesterday morning (18 June).
Alderney's lifeboat "Roy Barker 1" was launched, and several fishing vessels in the area at the time assisted.
A French military helicopter recovered the man from the sea, but he was declared dead.
Another person on the boat was winched off and taken to a French hospital to be treated for their injuries.