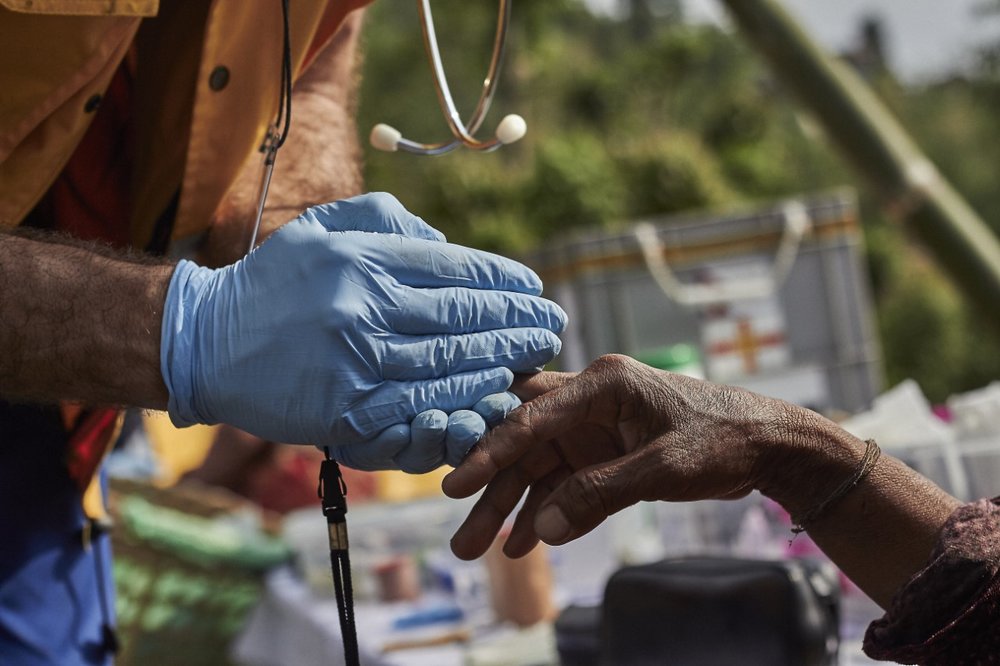 Bridge2 charity appeals for donations to buy medical supplies for the refugee camp on Samos
The Bridge2 charity founder is appealing to islanders to help stricken refugees held in 'awful conditions' on the Greek island of Samos. Many of the people there have escaped from war-torn Syria and are in need of medical attention.
Sarah Griffith says she has been in regular contact with the clinic on the island and they are in desperate need of basic pain killing drugs for their patients.
"I have done some asking around and it seems I can buy the required medication from a wholesaler and ship them direct - so this time I am not asking for items to be donated, but for the money to purchase them.
"The reason we are shipping from the UK is that they are so expensive to buy from Athens and Greece in general, and I can get more for each pound in value this way. Every penny counts so anything you can afford would be truly amazing

"They have medics from all around the world and a friend of mine is there right now doing wound dressings of the like you would not want to see!"
Sarah describes the conditions in Samos as some of the worst she has ever seen in an official camp with many unaccompanied young children, severe over-crowding, open sewers and a real lack of medical supplies and expertise.

If you would like to make a donation you can donate through the bank: HSBC 40/22/25 . Account no:- 63963497 Bags of Appeal
Please reference Samos Clinic