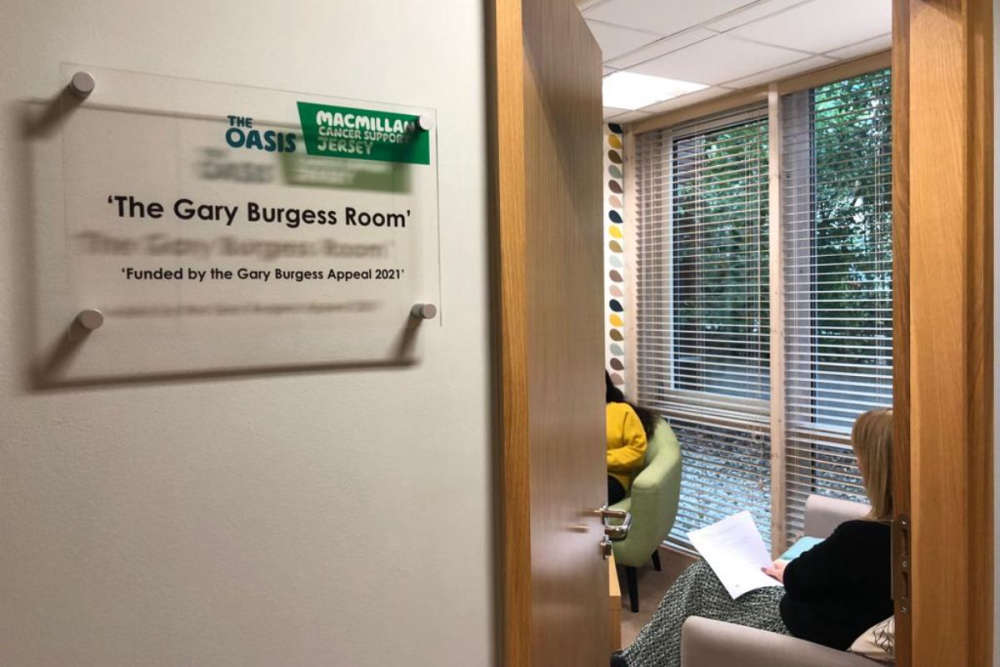 A room at Macmillan Jersey's cancer, support, and wellbeing centre has been dedicated to Gary Burgess.
£33,617 was raised through a fundraising page for Gary earlier this year after it was confirmed that his cancer was terminal.
He requested the money go to Macmillan Jersey to help with its work.
The 'Gary Burgess Room' has been described as a confidential and comfortable place where people can talk about how their cancer diagnosis is affected their life.
"To have a room named after me is just incredible, the last thing I would expect, but it also means so much.
"Macmillan Jersey have been there for me whenever I've needed support in whatever way, and if more people can be more aware of the support that's available, make their way to the Oasis Centre, maybe take some time in that room, to get whatever support and care they need, then it's all worth it isn't it!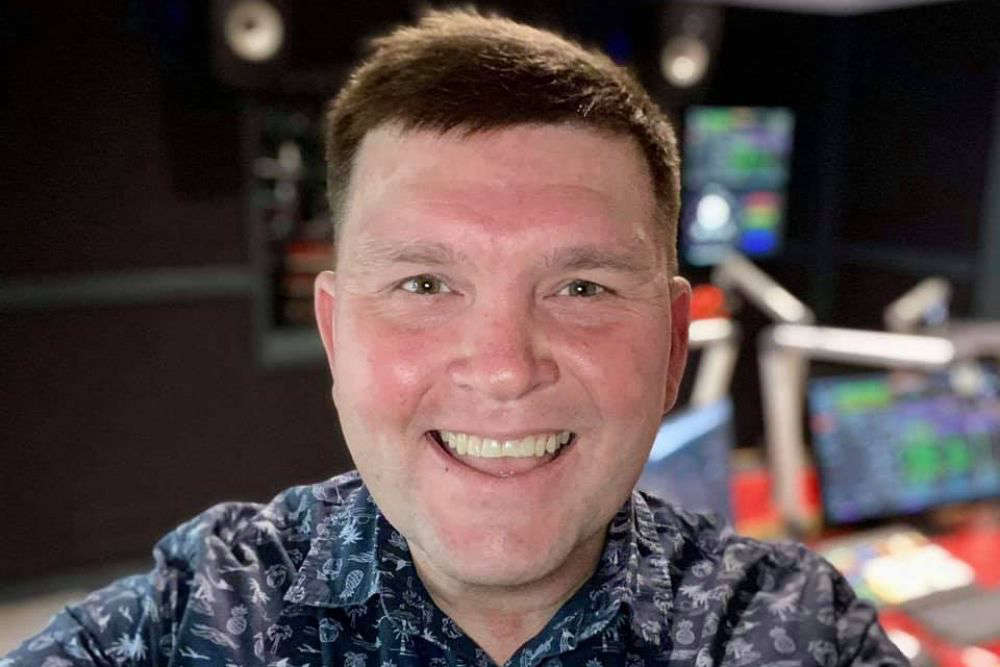 "The kindness of a stranger who set up a fundraising campaign in my name has ended up with a room in my name opening at the Oasis Centre at Macmillan Jersey, a charity that supports people going through any stage of cancer.
"I would just urge anybody who is looking for support right now to make use of the brilliant team at Macmillan Jersey. They will guarantee you a safe, warm welcome and hey, you can spend some time in the Gary Burgess room as well, what more could you want!"
The money raised through the fundraiser, set up by Helen Clackett, will fund the Gary Burgess room for two more years.
"Thank you so much for every member of the public who donated on behalf of Gary Burgess.
"Together, we are making such a difference to cancer support on our island and ensuring anyone affected by cancer in Jersey has access to emotional, practical and wellbeing support." - Stephanie Gibaut, head of fundraising.
Gary has been a staunch supporter of the charity's work. He released a video earlier this year to urge islanders to donate what they can to allow Macmillan Jersey to plan for the future.
"Not only do we want to recognise Gary's contribution to our island, by talking about his diagnosis openly and being vocal about the services on offer here in Jersey, he has helped ensure islanders are aware of what we do at Macmillan Jersey – and how we support anyone affected by cancer." - Lauren Perchard Rees, executive director.