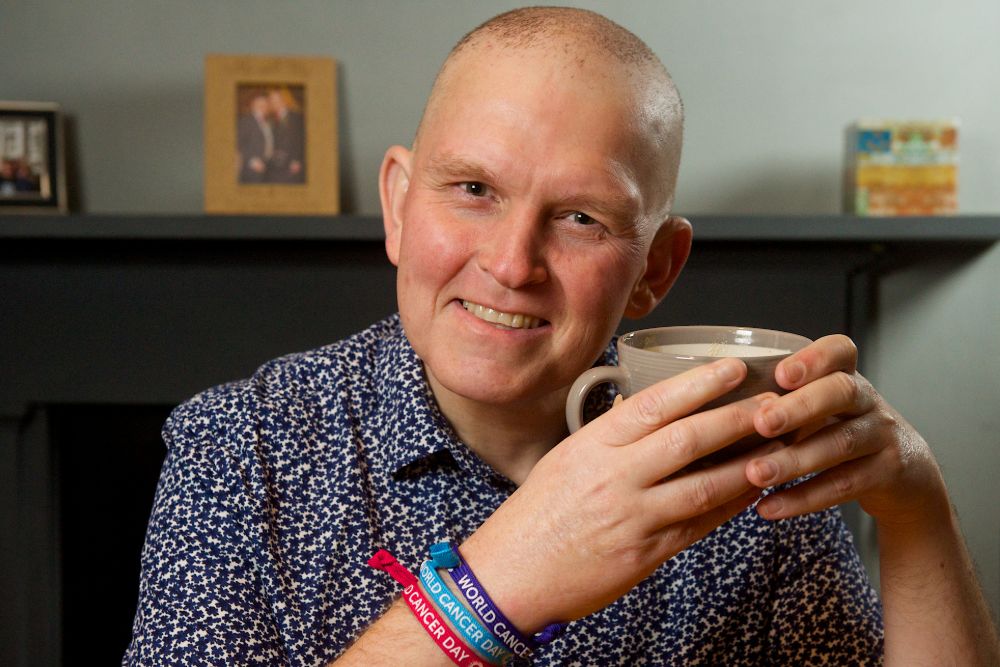 Journalist and presenter Gary Burgess is encouraging us to wear a 'unity' wristband to mark World Cancer Day next Tuesday.
Cancer Research UK's bands are designed to show solidarity with people who've been diagnosed with cancer, or in memory of a loved one.
One islander pushing to raise awareness is our radio presenter, ITV reporter and journalist Gary Burgess.
He's been undergoing chemotherapy since November, after being diagnosed with cancer for a third time.
Morning twitter friends. I wasn't sure whether to share this news here, but here goes... my cancer is back and I'm about to begin chemotherapy. Here's a little blog about it: https://t.co/nbj2ooaMSy

— Gary Burgess (@GaryBurgessCI) November 23, 2019
Gary has also been blogging about his experiences of treatment. He explains why:
"I decided to go 'public' about the cancer partly because it's my nature to be open. But also, I was getting increasingly tired of explaining to people, one by one, what was happening.
"The response has been overwhelming - support, love and practical help from friends, colleagues and strangers, and of course from my husband Alan.
"Once I knew what I was in for, I thought: 'Right, this is real. I've got cancer - get on with it!'. And I've found writing about it cathartic."
Gary was first diagnosed with testicular cancer in 1999, which spread to his lungs and chest. More tumours were detected during a routine scan in 2015, and he was once again given the all-clear.
"For it to have come back 20 years later is very, very unusual - and for it to return again in such a sudden and aggressive way, set alarm bells ringing."
Within a few days, Gary was told that surgery wasn't an option but doctors were confident it could be treated with another course of chemotherapy.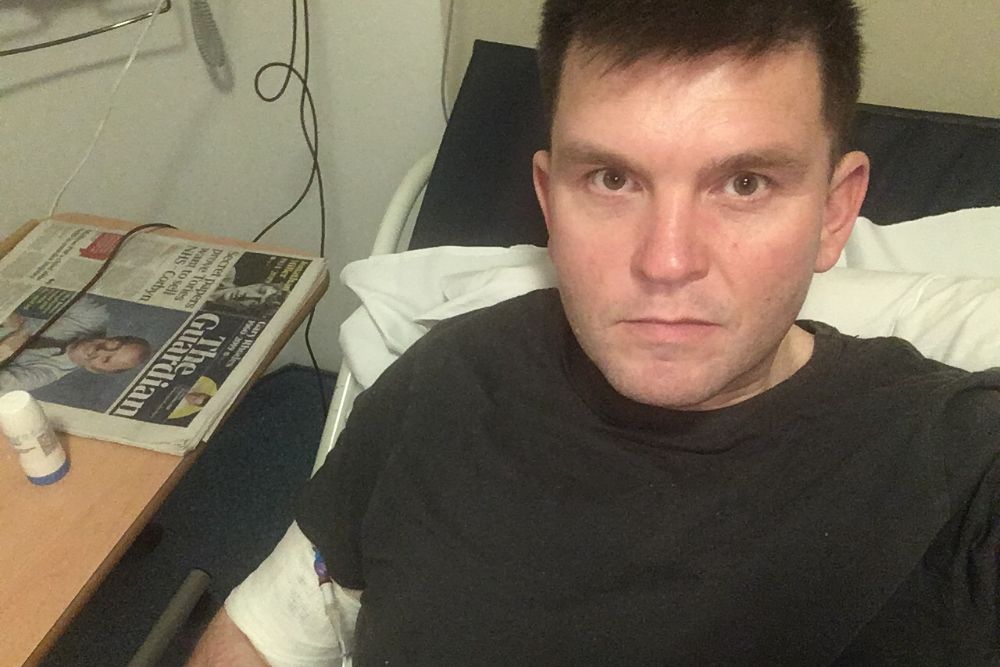 That began almost immediately, and having been through the treatment twice before, Gary took practical steps to try and make the process as bearable as possible - like finishing his Christmas shopping, sorting insurance and getting logged on to the hospital Wi-Fi to watch Netflix.
Gary says his chemo drugs include those developed and tested by Cancer Research UK, and he wouldn't still be here today without them:
"I'd love it if everyone in the Channel Islands could show their support on World Cancer Day (4th February) and help Cancer Research UK tackle this devastating disease. Just by wearing a Unity Band we can all make a real difference to people with cancer."
The wristbands cost £2 each, and all the money raised goes towards life-saving research to help beat cancer.
They're on sale on Cancer Research UK's website, or in the charity's shops in St Helier, Jersey and St Peter Port, Guernsey.