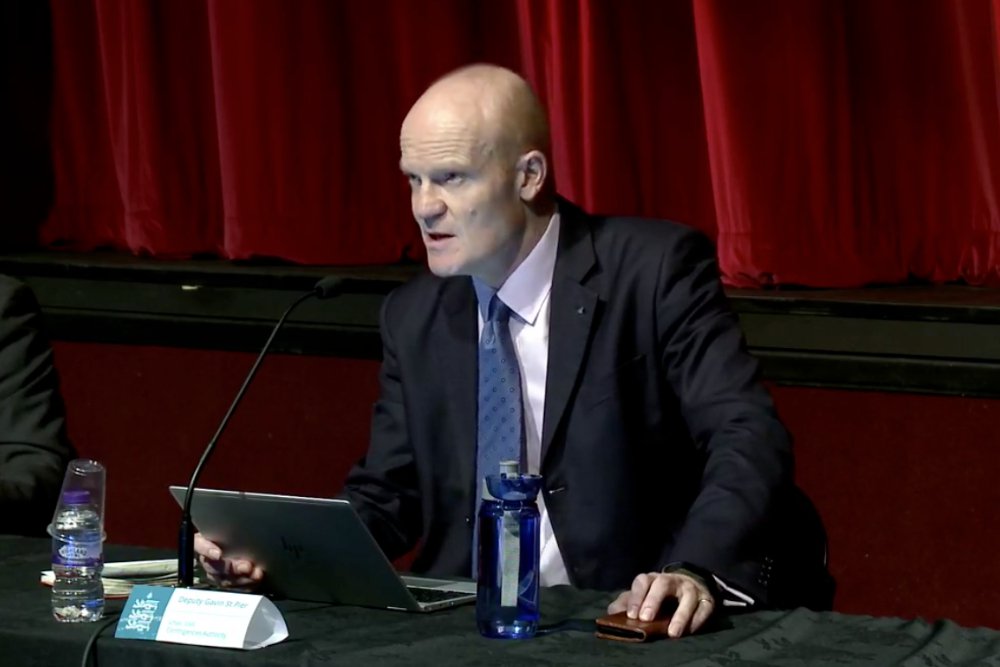 Former Policy & Resources president is to oversee the setting up of a body to look after a portfolio containing £3Billion worth of assets.
Guernsey's portfolio of investments are to be overseen by a new States body to be led by Deputy Gavin St Pier.
The former Policy & Resources president has been asked by his old department to introduce an appropriate level of governance for the large sums of money the island invests.
P&R President Deputy Peter Ferbrache made the announcement in the States this week.
Deputy St Pier says the formation of the body is not a new idea but something P&R have been looking at for a long time:
"This is a development of the process of overseeing and managing the States investments and has been evolving over the last 20 years or so. I'm delighted that the new P&R Committee has picked up the work that has already been undertaken and I think as a result we can move quickly to put everything in place.
"This issue is about putting in the right governance. Basically, in the past the process has been for the island to take 3 to 5 people off the street, we vote them in as deputies and then the following week we say go off and manage £3 Billion worth of assets. Now I would suggest that is not the best way to handle such a large amount of money in 2020."
Deputy St Pier says he is uncertain how long the role will last as he has just agreed to chair a sub-committee to set the structure up. Once that has been done he is unsure if his involvement will continue to be required.