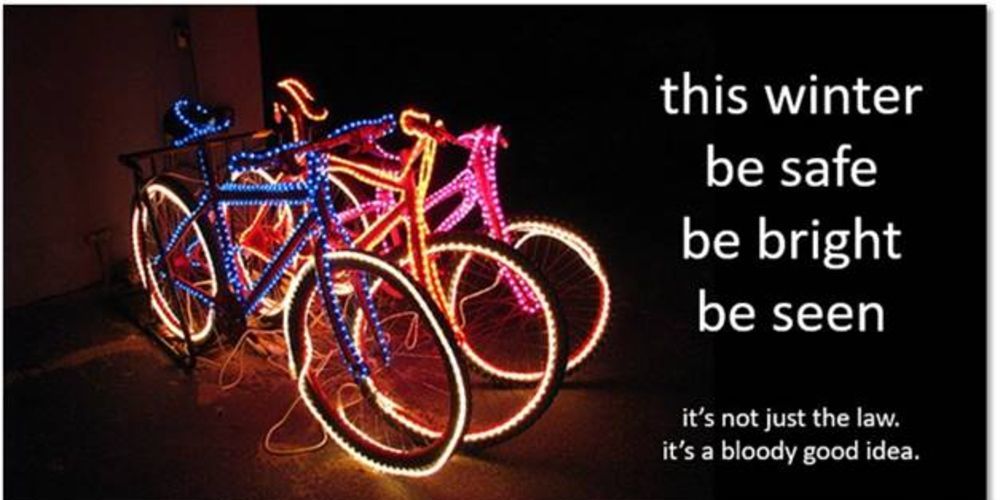 The clocks change this weekend so now is the time to ensure your cycle lights are attached to your bike.
Guernsey Bicycle Group is reminding all bike riders that a fixed front and rear light and a rear reflector is a legal mandatory requirement for all bicycles during the hours of darkness.
They are also encouraging us to check the batteries are fresh and charged, and the lights actually work.
Sam Field, GBG chairman says " Bike lights in the winter are non-negotiable. A hi-viz, reflective or bright jacket is a good idea, as are spare lights and batteries.
"If you have children riding to and from school, please ensure they have effective working lights. Every year we see children riding at night without lights, it's simply shocking to see.
"If you have a mate that cycles, ask them if their lights are in working condition and ready for the winter. It doesn't hurt or cost anything to check a mate's bike.
"Modern bike lights can be very bright, and we ask all riders to aim their lights carefully to avoid dazzling oncoming riders and drivers. Treat other road users as you would like them to treat you."
Failure to have lights can result not only in a Police fine, but a crash, an injury or worse.