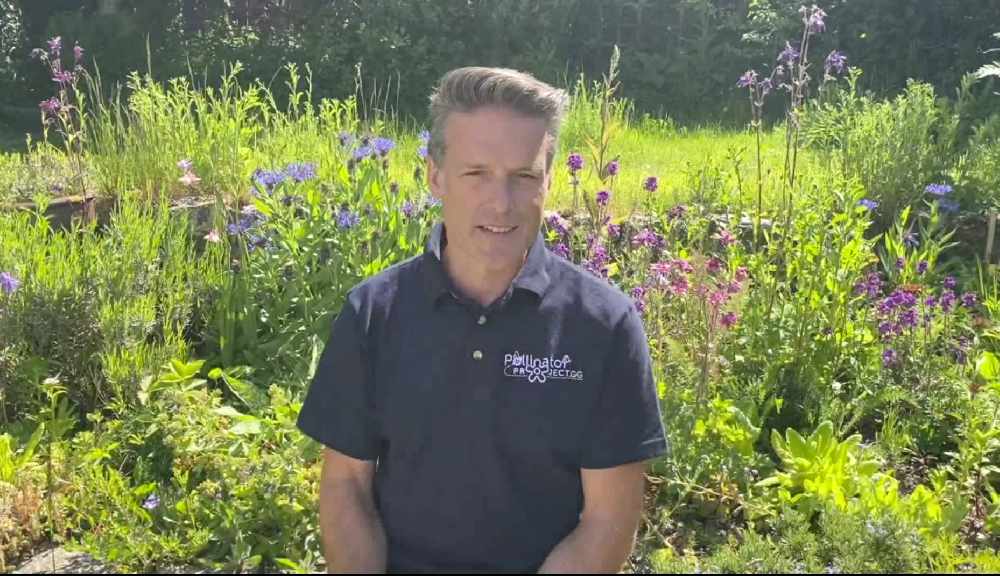 The Pollinator Project has teamed up with international filmmaker and naturalist, Nick Baker, to make a film showing how everyone can get close to nature.
Nick Baker says 'I was meant to be coming to Guernsey this month to take part in a BioBlitz and give a talk at St James. But lockdown put a stop to that, so just like nature does, we adapted and made a short film showing islanders just how easy it is to find the wildlife on our doorsteps.
'Just go into your garden, onto the beach, or visit one of the islands' nature reserves and you'll be amazed at what you can find.
"I've been so impressed with the work of the Pollinator Project that I'm delighted to announce that I'll be acting as their ambassador, supporting their efforts to protect habitats, educate children and encourage everyone to put 10% of their gardens aside for nature in Guernsey.'
Vanessa Crispini-Adams from the Pollinator Project said "We are honoured that Nick agreed to make this film with us and exceptionally lucky to have him as our ambassador.
'He's explored the world in search of the world's most exotic animals, but he's right, there is an abundance of bird, insect and plant life right in front of our noses. We can all do our bit to protect habitats and encourage the island's biodiversity starting with our gardens, or even window boxes.
"Our close proximity to France means we get species you won't find in the UK and we are blessed to have experts on the island so whatever your interest in nature - bees, moths, beetles, birds, ferns or fungi - there is someone that will be only too happy to help.
'Come to our website or join our Facebook group and you can see the film and learn more about the islander's pollinators and our projects. Only this week the team were helping improve the habitat for the Glanville Fritillary one of the island's most spectacular butterflies.
The film is just one of the Pollinator Project's initiatives to support the island in lockdown in the spirit of Guernsey Together.
Thanks to sponsorship and partnership with Nedbank, Credit Suisse, Saffreys, Guernsey Mind, The Guernsey Arts Commission and the support of Guernsey Post 28,000 butterfly identification leaflets and Create a Guernsey Butterfly Competition entries have been distributed across the Bailiwick. And 3,000 packets of seeds are going out to families to establish pollinator patches to encourage wildlife.
The film can be viewed at https://www.youtube.com/watch?v=0VCpFlK3wps