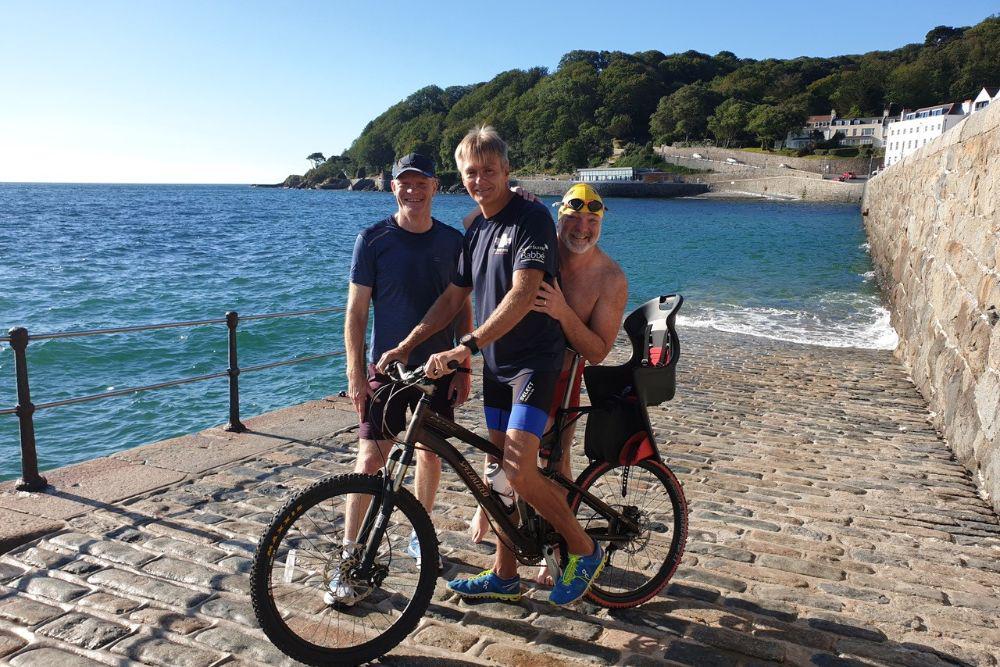 L-R: Deputy Gavin St Pier, Credit Suisse CEO Paul Annegarn and Adrian Sarchet will be taking part in today's Helvetia Challenge
Hundreds of athletes are gearing up to run, swim and cycle in the name of charity when the Helvetia Challenge gets underway today.
The fundraising triathlon-inspired event invites teams from different businesses to take part to raise money for their own charities.
Credit Suisse Chief Executive Paul Annegarn says there had been fears it would be cancelled:
"We are delighted this year's event can go ahead. Guernsey is in a unique position to host an event like this and we intend to make the most of the opportunity. We really want to make this year's event the best yet and, more importantly, raise much needed funds for the island's charitable sector."
The circuit begins with a 200 meter swim in Havelet Bay, followed by a two kilometre cycle up and down Le Val des Terres and ends with a run along South Esplanade to Castle Cornet and returning to South Esplanade as many times as your team decides.
For the first time, electric bikes will qualify for the cycle.
The race starts at noon and continues until 5pm.