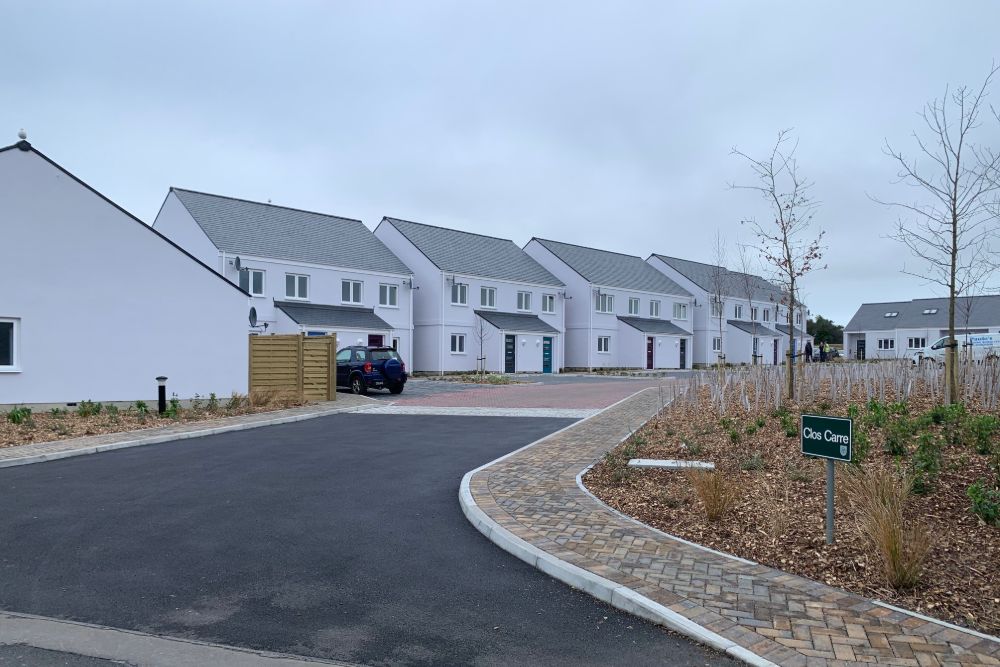 Photo Island FM
Guernsey Housing Association has built its 1,000th property at Clos Landais in St Saviours
It is at the association's latest development, Clos Carre on the Clos Landais in St Saviours.
The development is made up of 17 two and three-bed houses and bungalows.
Ten of the new homes are for rent and seven are offered for partial ownership, to help first time buyers who are unable to buy on the private market.
Of the ten available for rent, there are seven two-bedroom bungalows and 3 two-bedroom houses.
The partial-ownership properties are made up of four two-bedroom and three three-bedroom houses.
Clos Carre has been built by contractor RG Falla and the keys have been handed over.
The cost of the project, land and construction costs, is £4.49million.
The States provided an 11% grant, with the rest funded by a loan that will be paid off by GHA from rental income over the next 30 years, and partial ownership sales receipts.