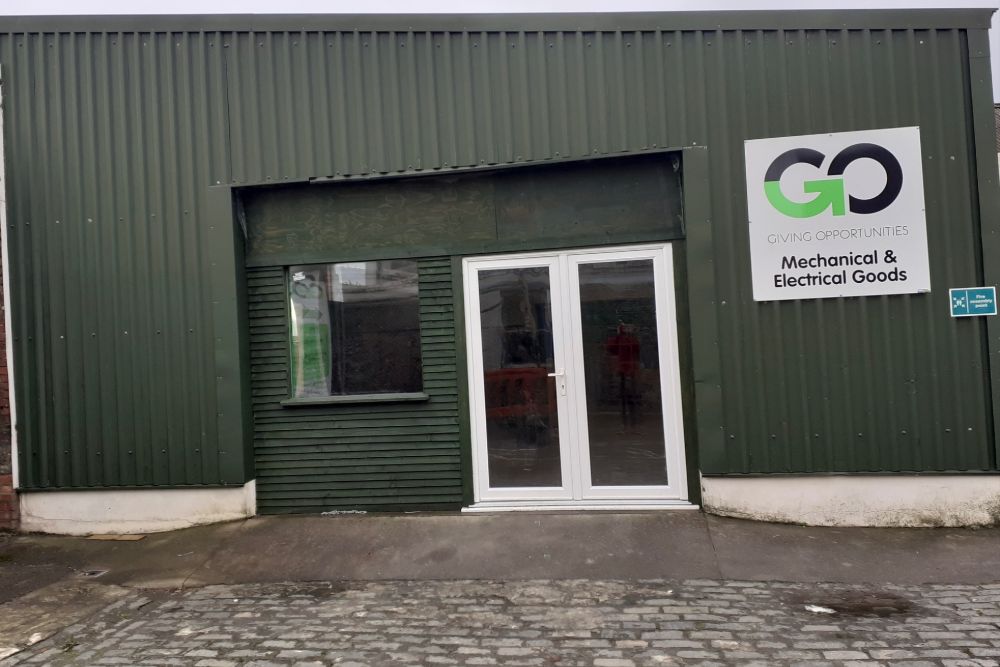 A charity that prepares young people for full-time employment has moved to new premises on Northside, St Sampsons.
The charity GO, which stands for Giving Opportunities, is officially unveiled its bigger premises.
It's relocating from The Bridge up to the former KdeP Quayside- which will house sorting facilities, shops and its workshops.
Money raised through the charity shops is used to train young people for work and build their confidence and increase their social skills.
Training is also given in specific skills such as manual handling and electrical testing. The charity works closely with the Guernsey Employment Trust.
His Excellency the Lieutenant Governor is attending an opening ceremony to meet trainees who get the opportunity to work in a real business environment with supervision, training and support that helps them prepare for work.
Justine Gaudion, chair of Go's board says: "These new premises are much larger which enables us to bring together all our teams who were previously working in two shops, into one, and it increases our capacity for training and the sale of goods we get from recycling."