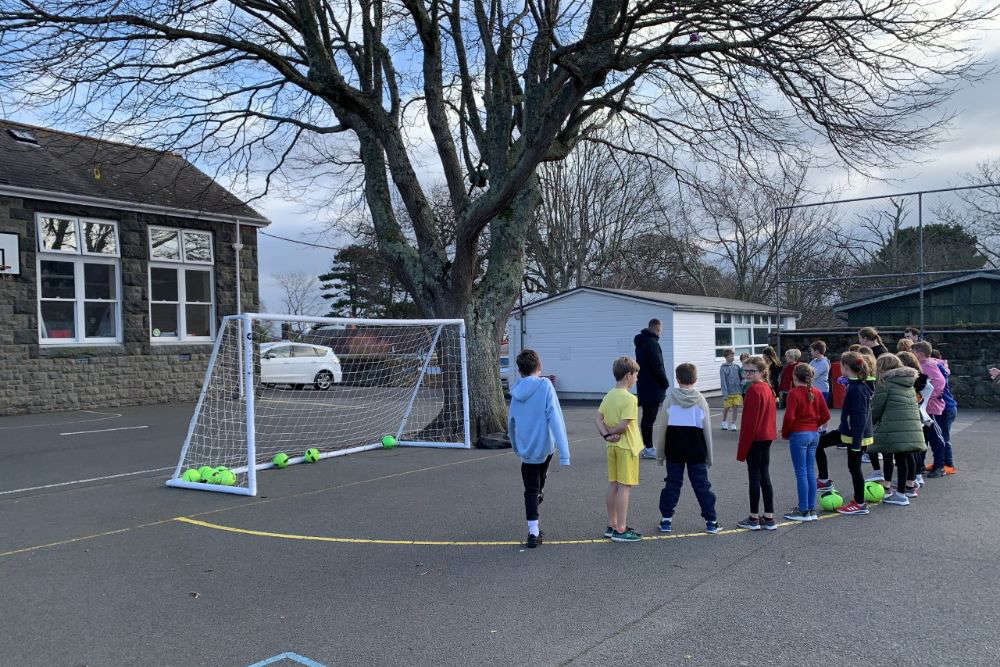 The Freddie Willcocks Charitable Trust has donated 18 portable football goalposts to primary schools across the island.
The charity has worked with Guernsey Sports Commission to find a way to benefit schoolchildren across Guernsey.
GSC relationship director Steve Sharman says Freddie was the inspiration behind the gift.
"He was obviously a great footballer so one of the things we wanted to do was to say 'Well how can we make this inclusive for all Guernsey children?' and one of the ways was to put football goals in all primary schools and special schools because they just weren't there.
We identified that there was a lack of that equipment and it was an easy way to cover the whole island and be as inclusive as possible.
From the teachers' perspective and the schools' perspective when they're having budgets squeezed and thinking how they're going to spend their money, that's great.
From the children's perspective I think they are so excited. Children love playtime and they love that opportunity and these just add to their experiences."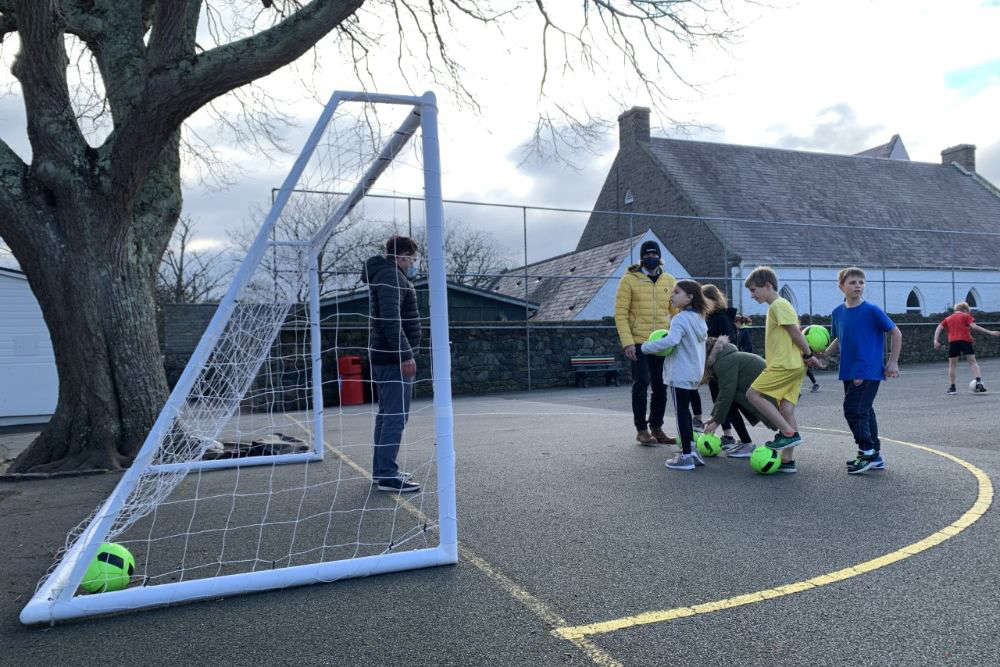 Steve had a kickabout with some of the Vale Primary pupils.
Children at Vale Primary School told Island FM the new goals are a big improvement.
"I'm enjoying them really much because when we used to not have the goals we used to have to use the jumpers and then it would just go into the car park. We would have to ask to go get the ball if it's in the car park because if a car comes." - Alexis
"They're a lot better than the ones before because the one's before didn't have nets so when you scored it would just roll down to the car park - and you'd have to ask every time." - Toby
"It's actually really good because the smaller ones didn't have nets and whenever someone scored it got out of the goals but with the nets you can easily just go in the goals and get the ball." - Aurelia