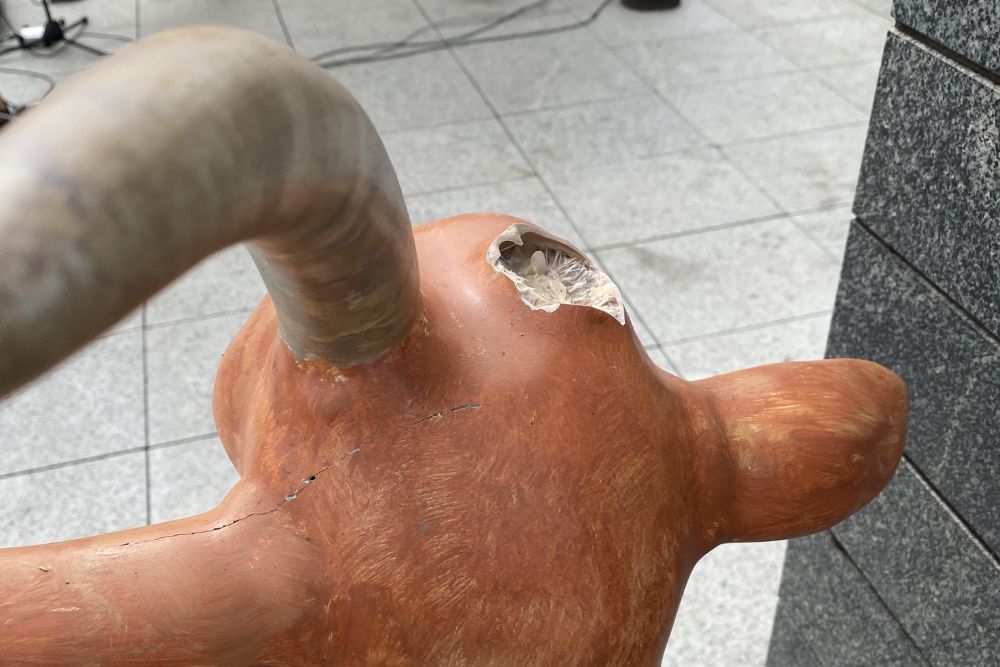 Credit: @GoldenGSYGoatTrail
One of the goat sculptures in the Golden Guernsey Goat trails has been vandalised.
A horn has been broken off and the statue has been cracked.
Organisers say they are 'devastated' by the vandalism and say they hope 'these thugs feel ashamed of themselves'.
The goat by the Liberation Monument was designed by artist Peter Sirrett for Autism Guernsey and will now have to be repaired and repainted.
"The artist, Peter Sirett, put in many, many hours painting this goat and will now have to spend more hours repairing and painting the goat. It's such a shame that some thoughtless individuals have to ruin a great charity event." - Golden Guernsey Goat Trail
The damage happened sometime between 6pm on Friday evening (4 June) between 3.30am Saturday (5 June).
Anyone with information about how it occurred should contact the Police, or Autism Guernsey on 232879.