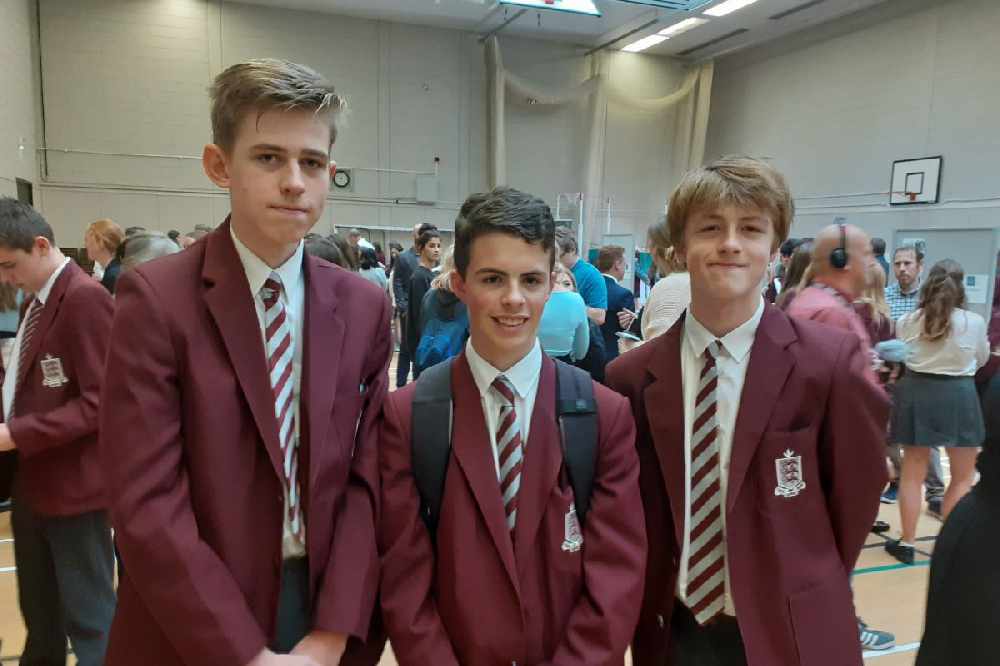 Candidates in Guernsey's general election have been questioned by the island's future electorate.
There was a good turn out of politicians and students at the Grammar School for a special hustings in advance of the first ever island-wide election next week.
Around 500 students quizzed the candidates on their views on a variety of subjects from education, climate change and the legalisation of cannabis.
The event was organised in a 'speed dating' style, and students could walk around the hall meeting different candidates, collecting manifestos and asking questions on their policies.
One candidate told Island FM: 'It is nerve-racking as young people often have the knack of asking some of the hardest questions and can really put you on the spot exposing flaws in your arguments. Some of them are old enough to vote and some won't be voting until the next election but I'm sure the experience will stand them in good stead.'
Students told us the topics that would be influencing their decisions:
"Education, and how they view mental health and how they will look after that section of Guernsey."
"I am definitely going to be voting for people who support the legalisation of cannabis. I think it will help people really struggling with disabilities, and I also think that it could definitely boost our economy."
"You can't much from a manifesto, or a sheet of paper - as much as you can from speaking to them personally and asking them questions."
Voters will go to the polls next week to choose 38 deputies to form the next States of Guernsey.
Find out more about who's standing and how and where to vote at islandfm.com/election