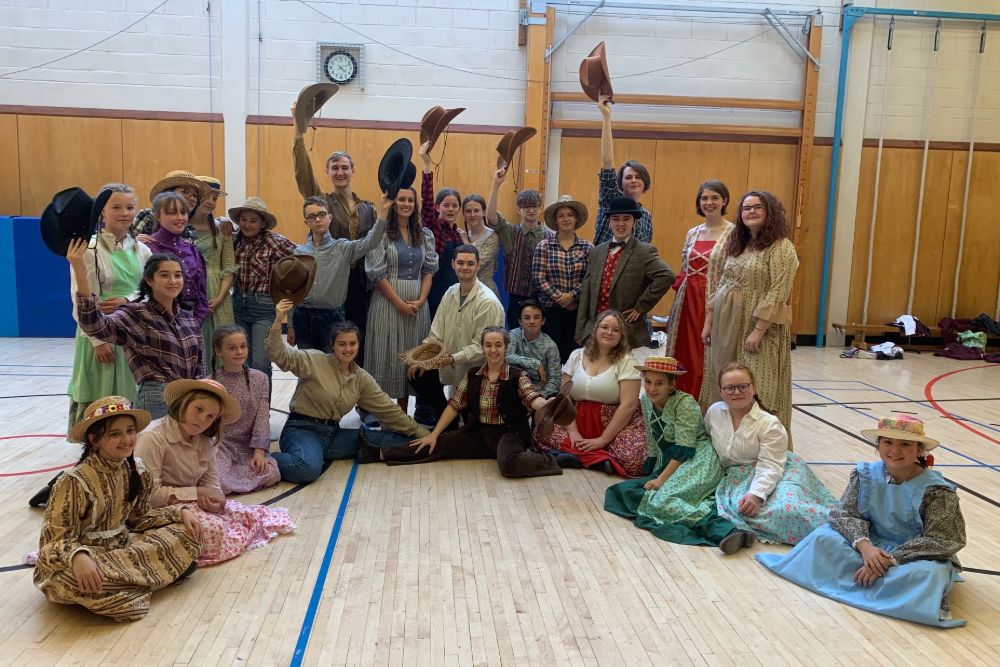 Image by Drew Robilliard
Classic musical 'Oklahoma!' staged at the end of November.
Students and staff of the Guernsey Grammar School and Sixth Form Centre have been rehearsing and preparing for this years school production.
Head of Drama and Director of the show, Alison Birkett, explains what 'Oklahoma!' is about.
"At the turn of the century in America, a cowboy called Curly falls in love with a young girl called Laurie and essentially it's their love story.
"We have students helping out with everything. We've got an amazing crew backstage who are helping stage management plus an orchestra, which is actually the biggest that Mrs Bideau, the Head of Music, has had since being here."
The performances are taking place from 20 to 22 November at the Princess Royal Centre for Performing Arts Theatre.
Sixth Form Student Reece Kilminster, who plays Curly McLain, says it's a fantastic opportunity for the students to perform for an audience.
"It's a chance to showcase talent that sometimes people don't notice."
"When you go to a school show, you will see a lot of people who you've never noticed before that really shine through."
"I think that's one of the special things about these sort of productions."
Tickets are £7.50 for adults and £5.00 for students and can be purchased online at guernseytickets.gg and all are welcome to attend.