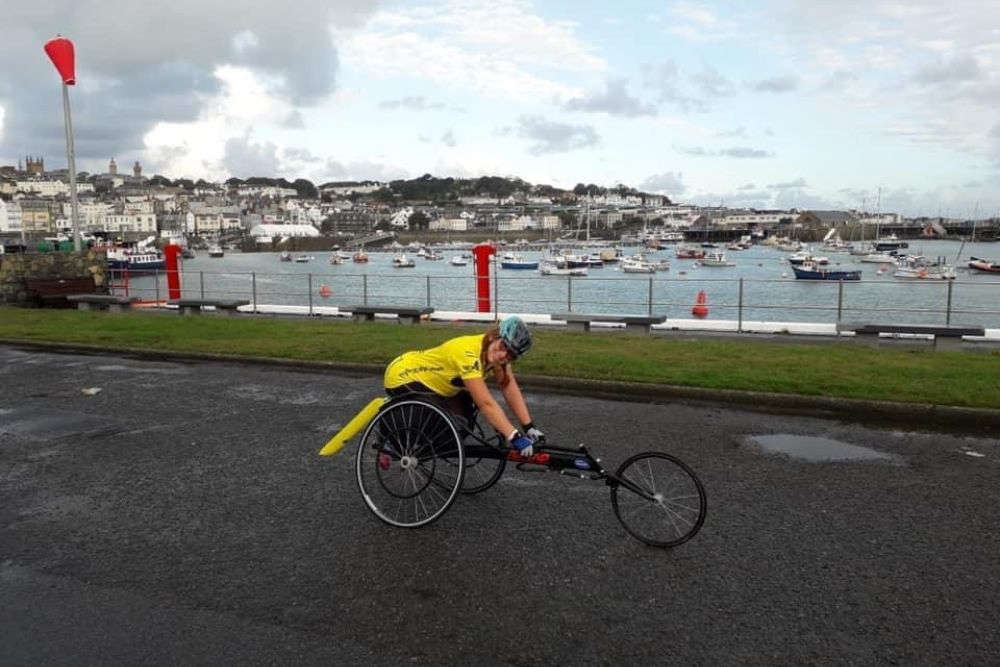 Sophie Veron recently completed the virtual London Marathon.
The Guernsey Commonwealth Games Association is getting a grant from the Commonwealth Sport Foundation.
Para-sport is to be given a much-needed cash injection to boost its pathways in Guernsey.
A grant of £4,000 has been awarded recently from the Commonwealth Sport Foundation to be spread out over two years.
The project aims to develop competition opportunities for individuals with an impairment.
The Guernsey Commonwealth Games Association (GCGA), in partnership with the Guernsey Sports Commission (GSC) and the Guernsey Institute of Sport (IPC), will benefit from the grant.
Dr Casey Osborough, the lead for disability and para-sport for the sport commission, welcomes the grant.
"The project will create a better understanding of the effect impairments have on functional mobility and improve talent identification locally. This will enable us to develop and improve para-sport pathways, providing individuals who have an impairment the opportunity and choice to compete in sports.
When you think about para-sports there are two groups. There's disability sport which is lots of fun, inclusive, the social aspect is really a focus. Para-sport is slightly different. So, within para-sport it's high competition and when you come to giving awards or places people are typically categorised based on their functional mobility.
What we're looking at doing is taking it down a few levels and starting to group people based on their functional mobility.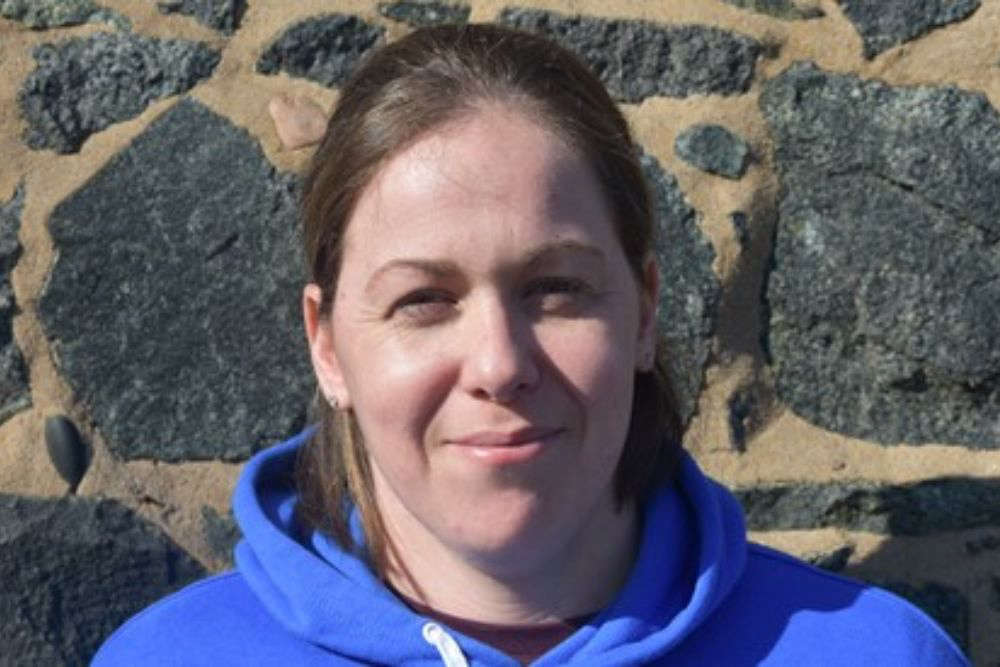 Dr Casey Osborough, the Lead for Disability and Para-sport for the GSC
This grant is for projects in the early stages, so that's for the next two years, and after that we will just keep developing it. The idea is hopefully, one day, we will have athletes with an impairment competing at an international level at events, such as the Commonwealth Games."
To compete in para-sports at an international level individuals must gain an International Paralympic Committee (IPC) classification. The purpose of classification is to create a 'level playing field' for competition.
However, due to the complexity of IPC classification combined with the off-island travel and associated costs, classification can become a barrier for individuals who would like to try a sport at a local level, begin competing or compete in multiple competitions locally.
But it is not just para-sports within the Commonwealth Games that the project looks to support.
Boccia, a sport similar to petanque, is gaining momentum on the island and is proving popular.
Dr Osborough says islanders should get in touch if they want to get involved in particular sports.
"What we're looking to do is trying to develop sports so that they can have competitions. The key thing is, if we have anybody who would like to participate in competitive sport, just let us be aware that you're there and what sports that you might be interested in trying."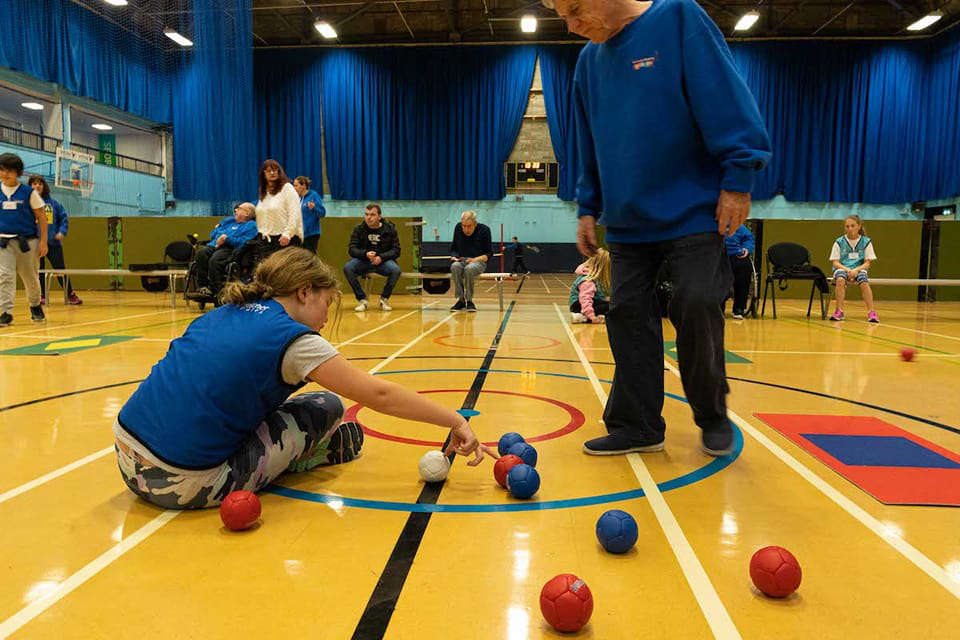 Credit: Guernsey Commonwealth Games Association
Boccia Guernsey looks to host its first official competition in 2022, in partnership with Guernsey Mobility Let's Go.
If further funding is needed, Dr Osborough can apply for up to £2,000 more from the Commonwealth Sport Foundation.