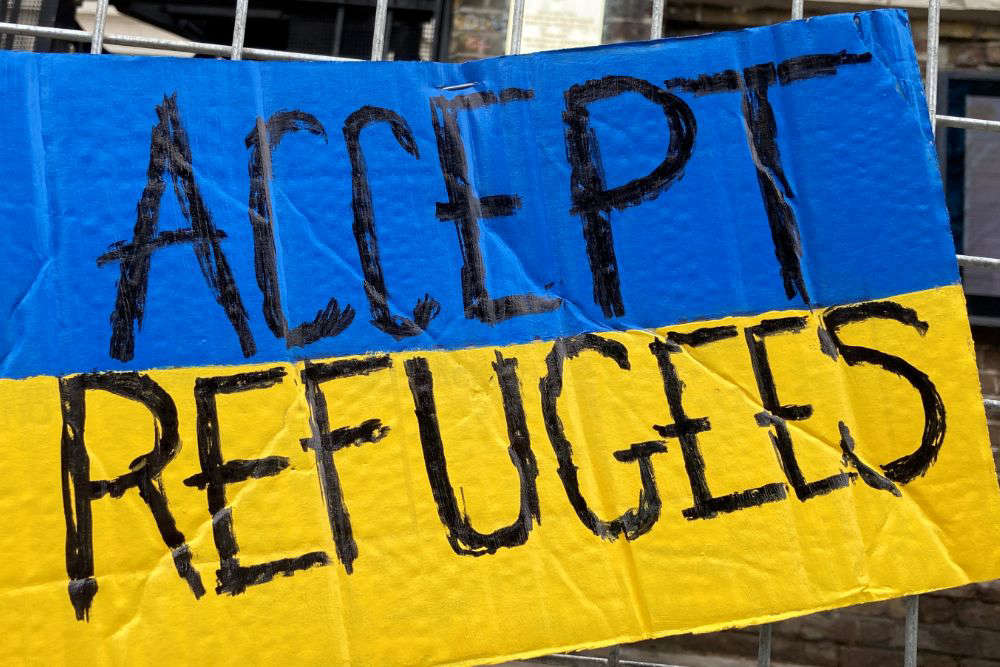 Deputy Chris Blin and a number of Ukrainians living in Guernsey will offer help to Ukrainians moving to the island.
After seeing other initiatives being organised locally, Deputy Blin contacted a number of Ukrainians living in Guernsey to see if they would help.
He says the feedback was positive, and soon after the group met to work out its objectives.
"The aim of the group is to provide a venue where newly arrived Ukrainians can meet local Ukrainians over a coffee, make contacts and get help settling in and navigating things like employment opportunities and setting up mobile phone contracts."
Help will be offered to Ukrainian refugees who have already moved to Guernsey, are in the process of moving, or any refugees coming under the sponsored visa programme.
Deputy Blin says the people fleeing the war will need emotional as well as practical support.
"We're now trying to talk to individuals with counselling backgrounds and psychiatry backgrounds, because there's a lot of damage that happens to people, to their lives."
The group meet at Les Cotils coffee shop on Sundays where the venue is being provided free of charge by Cotils manager Fiona Naftel.

From R to L: Masha Pustovalova, Ava Inder, Chris Blin, Olena Pylypenko, Nataliya Zalyesova, Olga Turkoglu, Natalie Fielding.
Six Ukrainian nationals took part in the inaugural meeting. They included Olena Pylypenko, who recently escaped from Odesa into Moldova and then onto London and Guernsey, where she is living with her daughter's family.
Another member, Nataliya Zalyesova, explained what they wanted to achieve.
"We are ready to offer support and give our time to greet, help and support Ukrainians who come to Guernsey."
Natalie Fielding recently helped deliver aid from Guernsey to Poland, destined for Ukraine.
"I appeal to the governments of Britain and Guernsey to please open your doors to Ukrainians fleeing the conflict. It is important to speed up the visa process so that people can get to safety here quickly. We are ready and willing to offer compassion and help."
Over the coming weeks, the group will decide how best to help Ukrainian refugees and what assistance they will need from both Guernsey's government and islanders.
Deputy Blin says the group is not connected with his role as president of the Overseas Aid and Development Commission.