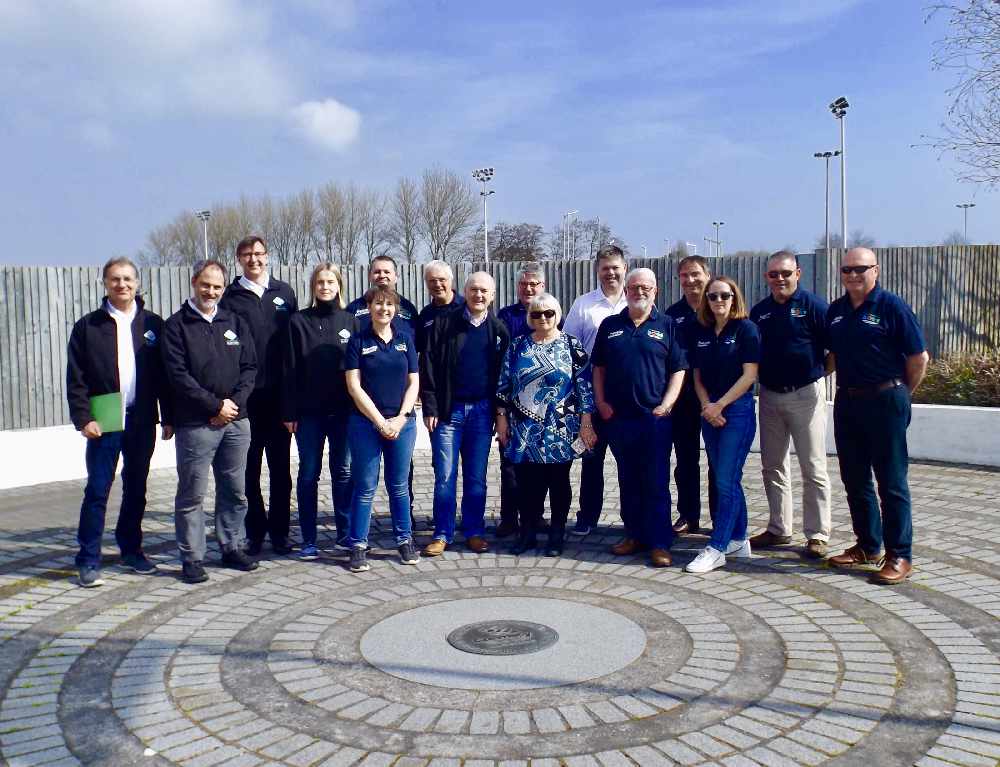 the Guernsey 2021 Organising Committee and the IIGA Executive Committee when they visited Guernsey in March 2019
The 2020 Olympics in Tokyo have been postponed, but has not come as a surprise to the organising committee for the Guernsey 2021 NatWest International Island Games.
The Guernsey 2021 organising team say they are liaising closely with the International Island Games Association Executive Committee regarding the Guernsey Games which are due to take place 3-9 July 2021.
Games Director, Julia Bowditch and her team are continuing to work hard to ensure the island is ready to host athletes and team members from 23 islands.
Julia says: "We are currently in a strong position with our plans ahead of July 2021; our organising teams are now working remotely and are in regular contact as we are determined to keep the momentum going. We are continuing our existing communications with the Islands and the participating sports associations.
"The Covid-19 pandemic has inevitably had an impact on sporting events throughout the world. We are in constant liaison with the IIGA Executive Committee, and we have agreed that their AGM, which was due to be hosted here in Guernsey in July this year, will be postponed.
"It is too early yet to know how much of an effect the Olympic decision will have on the Guernsey 2021 event, but we intend to carry on with our plans.
"We will continue to work with the IIGA and the member islands to ensure we deliver the best event possible in July 2021. It is something we can look forward to as a community and with over 650 people already registered as volunteers, we would like to encourage people to get involved".
To find out more about the NatWest International Island Games, please visit the website at guernsey2021.gg