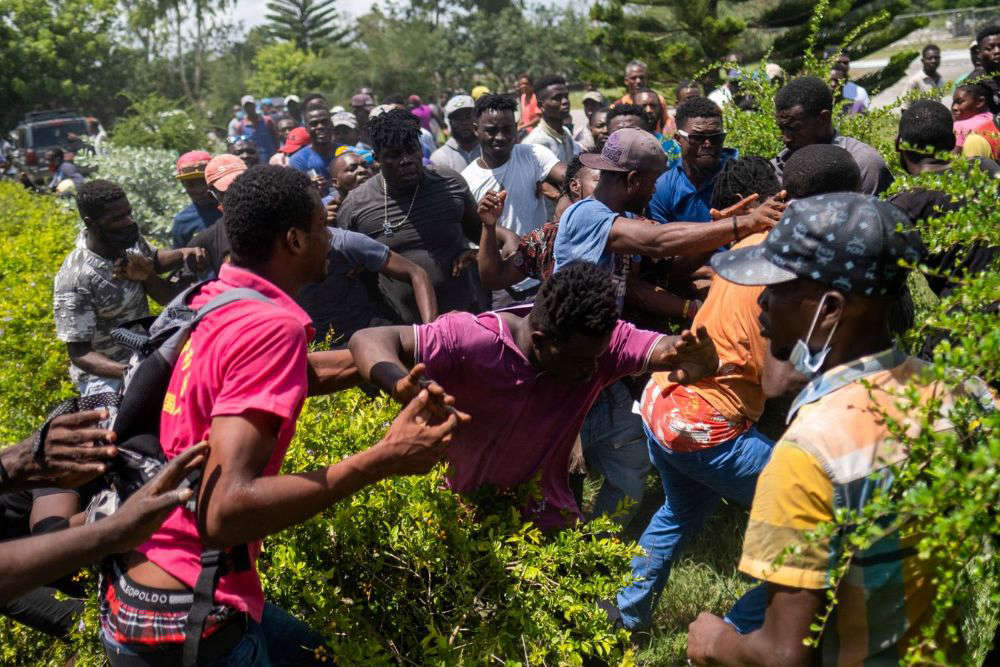 Credit: Sky News
A Guernsey woman is appealing for funds to help the victims of the Haiti earthquake, which hit earlier this month.
The number of people known to have died in Haiti's earthquake has grown to 2,207, with 344 people still missing.
More than 12,000 people were injured and nearly 53,000 houses destroyed on 14 August.
Authorities there are struggling with security at food distribution points, as gangs hijack aid trucks and desperate crowds scuffle over supplies.
Founder of the charity Bridge To Haiti, is looking to raise an initial £5,000 while they ascertain the best aid approach to take.
Sarah Griffith says the country has been devastated by a succession of events.
"The situation there is really difficult. Months or so ago, the President was assassinated, so they've had all the fallout from that.
"Port-au-Prince has been taken over by gangs that are ruling the roads, which then adds more problems to aid getting there.
The US have come in with the US Coastguard and they've married up with a local organisation called Hero, which is an air ambulance outfit.
"Traditionally after an earthquake everybody sleeps outside -even if their house hasn't come down. People are terrified to be inside buildings. People [are] on hospital trollies, people [are] on mattresses, and then the tropical storm comes in. It's flooded. The earthquake has set off landslides... and that makes it more difficult to get to."
Sarah adds that travel across the Caribbean island will be a real struggle.
"Getting the aid down there physically is difficult because of the gang - because they stop the aid if it's coming by road. The wharf at Pestel is also damaged so, boats can't come in. Really, air is the way at the moment but it's very slow, very difficult. We have to make a realistic assessment."
Donations have already started - with one person from France giving 500 euros to the appeal.