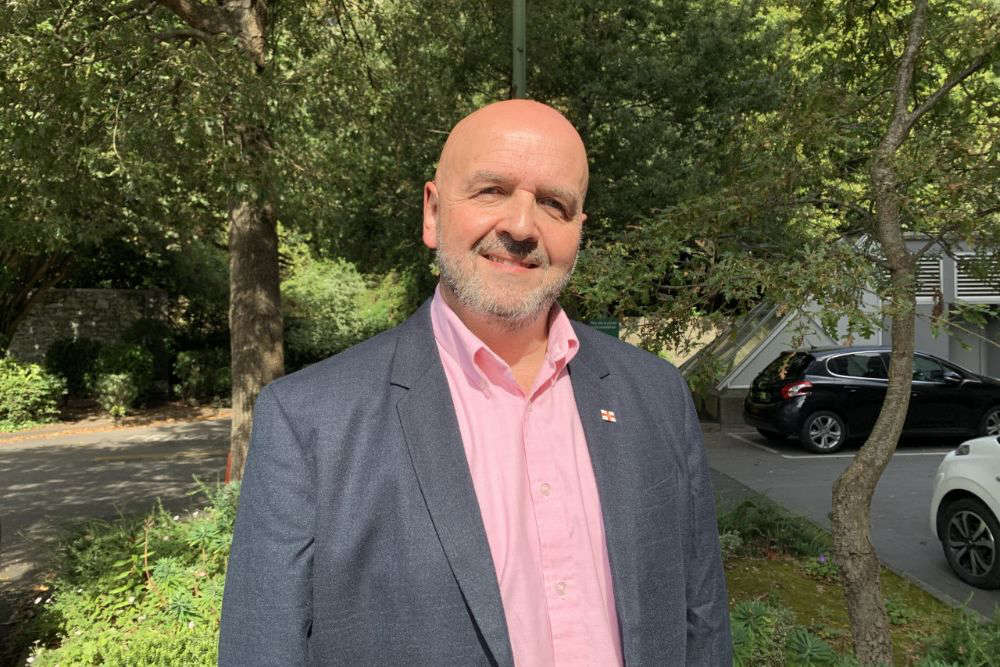 Guernsey's government is ready to agree fishing licences for French fishermen, but a resolution to the dispute is out of the Bailiwick's hands.
That is the message from the head of External Affairs, Deputy Jonathan Le Tocq.
Around 100 French fishermen staged a protest in Normandy at the weekend over post-Brexit fishing rights.
The location for the demonstration was the French end of one of the undersea electricity cables that supplies Jersey, and therefore Guernsey, with power.
They are unhappy about the criteria for proving their historic links to fishing Jersey waters.
Les élus de @LaManche50 étaient avec les pêcheurs ce midi sur la plage d'Armanville. Le Département a longtemps été seul à soutenir nos pêcheurs dans le #Brexit. Je suis heureux de voir que nous sommes désormais unis dans ce combat essentiel pour la pêche manchoise pic.twitter.com/DLLN5Gr9Oi

— Jean Morin (@JeanMorin_CD50) September 18, 2021
Deputy Jonathan Le Tocq says disagreements between the UK government and the EU are holding the process up:
"Our relationship with the French fishermen regarding the new licensing regime that we are seeking to implement is actually going well, but obviously we are affected by what is happening between the UK and the EU.
That's all part of the trade agreement that is being negotiated, and to get to the end of those (negotiations) is going to be a drawn out procedure.
Whilst we knew it would take much longer, it's down to agreement of the nature and extent of the types of fisheries, the types of vessel, that will be allowed to go in (to each other's waters)
That definition was going to be decided after Brexit, and that's really where it has fallen flat. From our point of view, we would be ready to go if it weren't for that.
That's not something that we can negotiate, That is a definition that is going to have to apply to the whole of the UK, all of the devolved parts of the UK, the Isle of Man, Jersey and Guernsey - so whilst from our point of view we are ready to go, we can't finalise that - because that's something that needs to be agreed between the two parties."
An extended interim agreement with France to allow French vessel to continue fishing in Bailiwick waters is due to expire on 30 September.