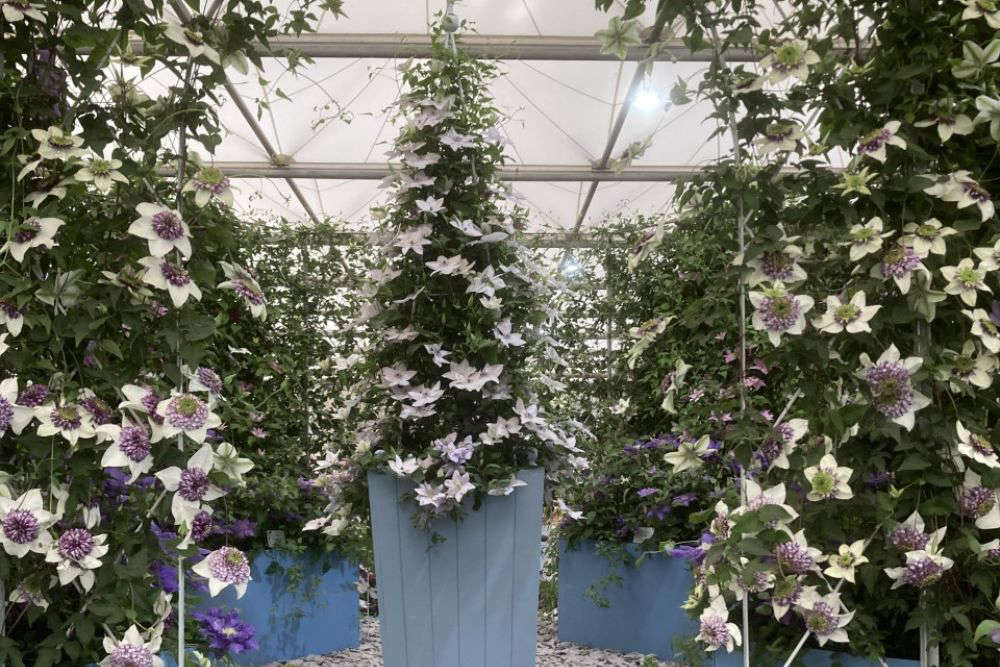 Guernsey Clematis is now an official supplier to the Royal Family.
The nursery has received recognition from Prince Charles.
The grower - which has won multiple gold awards at the Chelsea Flower Show - has been granted a prestigious Royal Warrant.
Founder Raymond Evison has described it a a 'great honour and privilege'.
Royal Warrants are only bestowed on companies who supply products to the royal household over a number of years and who reach the highest levels of sustainability in their production.
Raymond told Island FM:
"I knew from other people involved that if we've been a regular supplier to His Royal Highness for five or six years then we were invited to apply for a Royal Warrant. That meant going through various stages and filling in a very long form about sustainability.
This about sustainability in the production of our plants - such as the reuse of water, the reduction in the use of peat and chemicals - the business practices and the social responsibilities with staff.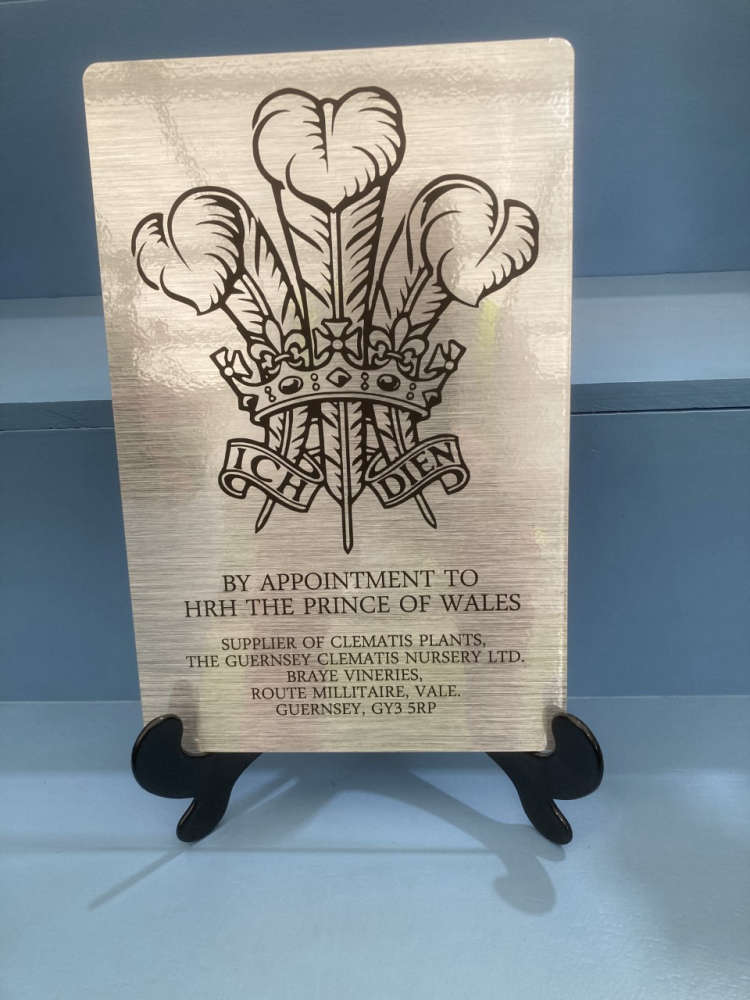 "We are delighted to be granted the Royal Warrant. It says HRH is very happy to grow our Clematis in his garden."