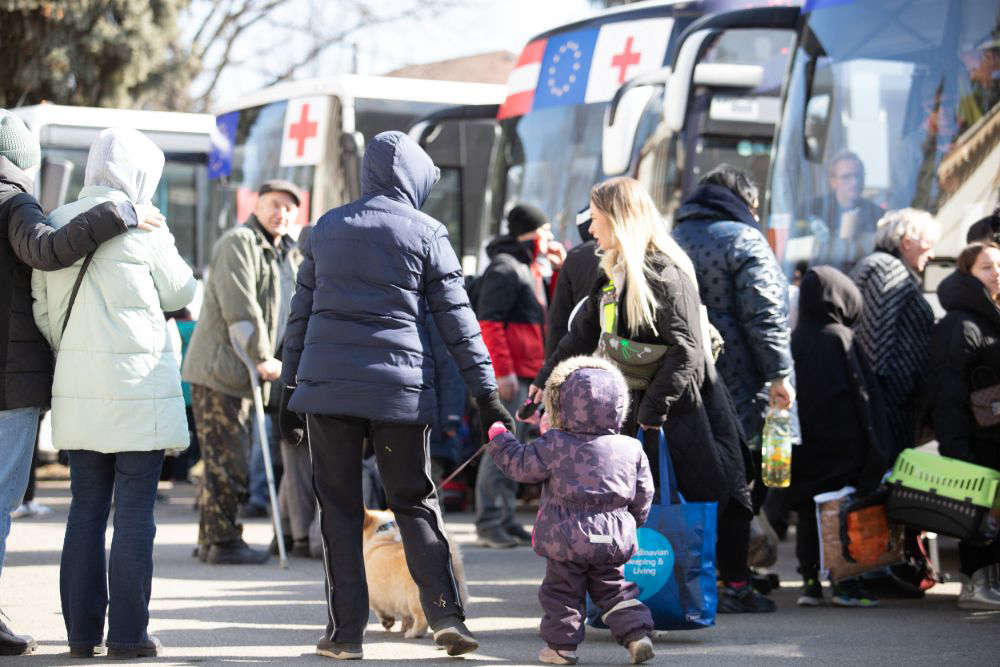 Ukrainian people fleeing the capital city of Kyiv
Islanders in Guernsey, Alderney or Sark who can offer homes to Ukrainian refugees are being asked to let the States of Guernsey know.
The island's government is considering whether to adopt the UK's 'Homes for Ukraine' refugee sponsorship scheme - either partially or in full.
It matches up people fleeing the conflict in Ukraine with households in Britain they don't have any previous connection to.
An online form has been set up to gather expressions of interest from those who are able to support Ukrainians fleeing the conflict.
The States says it will be used 'to inform cross-committee work' examining the support that would be needed if it was to adopt a similar scheme to the UK.
Guernsey's Chief Minister, Deputy Peter Ferbrache, says while they want to help, it's important to assess what the bailiwick would need to do to make the programme work here:
"We're pleased to be in a position where we can now ask for expressions of interest from any householder in Guernsey, Alderney or Sark who is keen to offer support should we adopt the UK's Ukrainian refugee sponsorship scheme, in full or part.
The reason we cannot give absolute clarity at this stage is because we don't yet have the full detail of how the UK's Homes for Ukraine scheme would work here in Guernsey.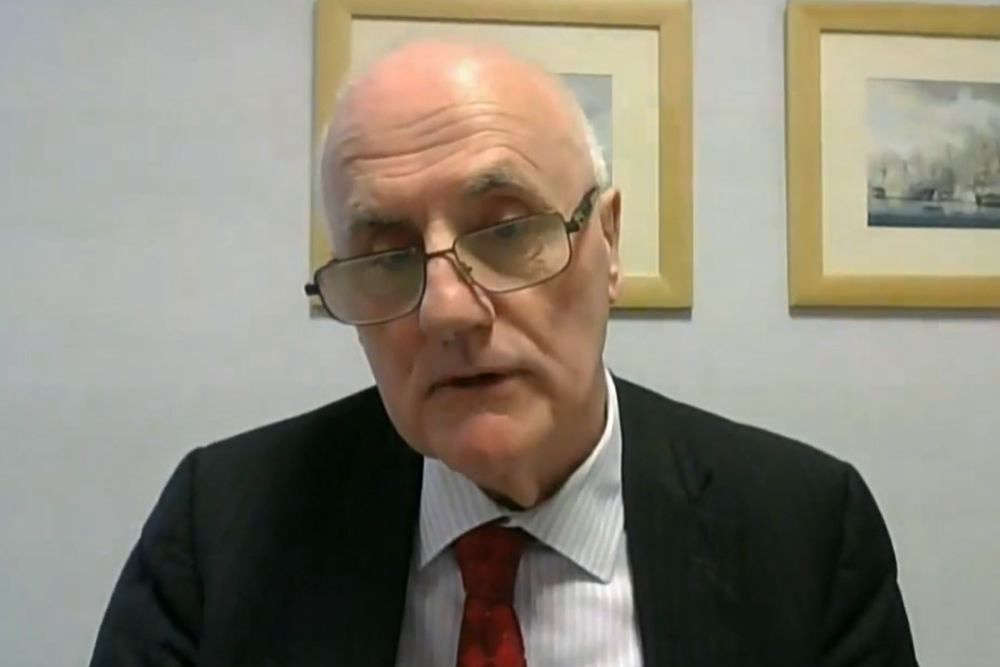 The President of Policy and Resources Committee, Deputy Peter Ferbrache
We remain in close discussions with the UK and feel able to seek expressions of interest, as they have, but the sponsorship of refugees who don't have any family links to the island is a significant undertaking and one that requires us to have a States and Bailiwick-wide approach. We need to make sure that we're able to offer them the support they will need and support for the sponsors.
While we are absolutely hopeful of our ability to help, we need to assess what we would need to do to make such a scheme operate in the Bailiwick before determining what modifications are needed to suit the local context."
If adopted, the Ukraine Refugee Sponsor Scheme would be separate from the existing family visa scheme which allows Ukrainian people with family in the bailiwick to stay with them.