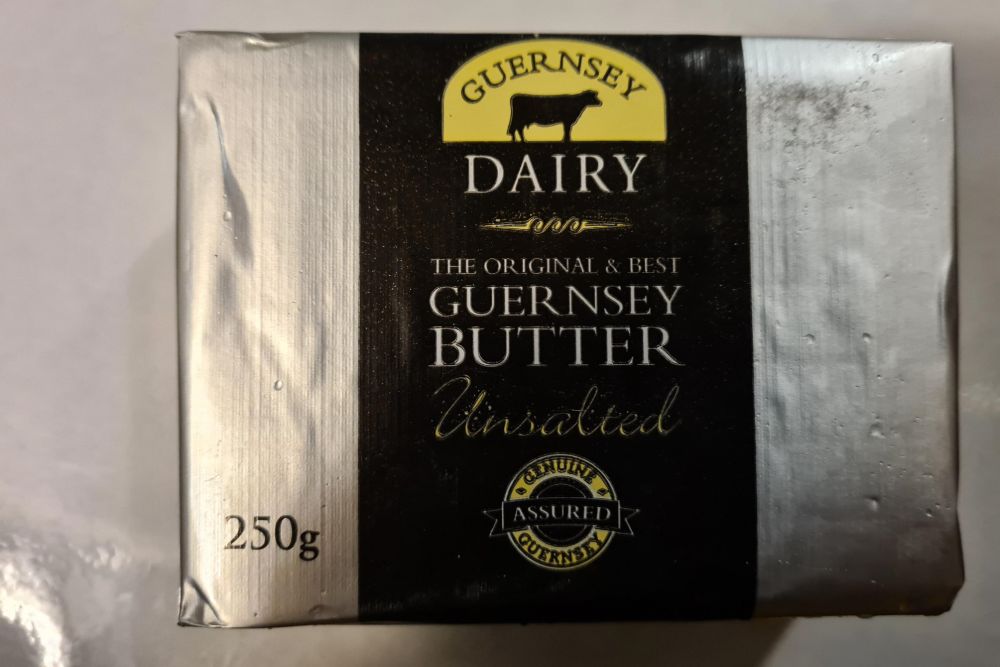 The Guernsey Dairy has recalled the latest batch of 250g unsalted butter.
Managing Director Andrew Tabel says there is no immediate risk to public health, and anyone who has consumed the product should not be alarmed. No other products are affected.
He said it was being recalled as a precaution to ensure it meets the highest quality. The affected batch, is marked with the production code 131 and a 'Best before' date of 11 December 2020."
Salted butter in gold packets which accounts for nearly 90% of Guernsey Dairy's butter sales is not affected and remains on sale.
Mr Tabel said: "We would ask customers to return any remaining packs to the point of purchase or to the Guernsey Dairy where provision will be made for its replacement.
"All our products undergo a robust and meticulous testing schedule before being released for sale. Whilst this batch of unsalted butter passed all initial mandatory tests, when subsequently tested a fortnight later we were concerned that the product showed higher than expected levels of bacteria. Although still within all regulatory standards, we have undertaken a responsible approach and made the decision to recall this particular batch of unsalted butter as a precautionary measure.
"More than half of the recalled batch of unsalted butter has already been accounted for leaving approximately 2,000 packs still in circulation; many of which are likely to have been used already."