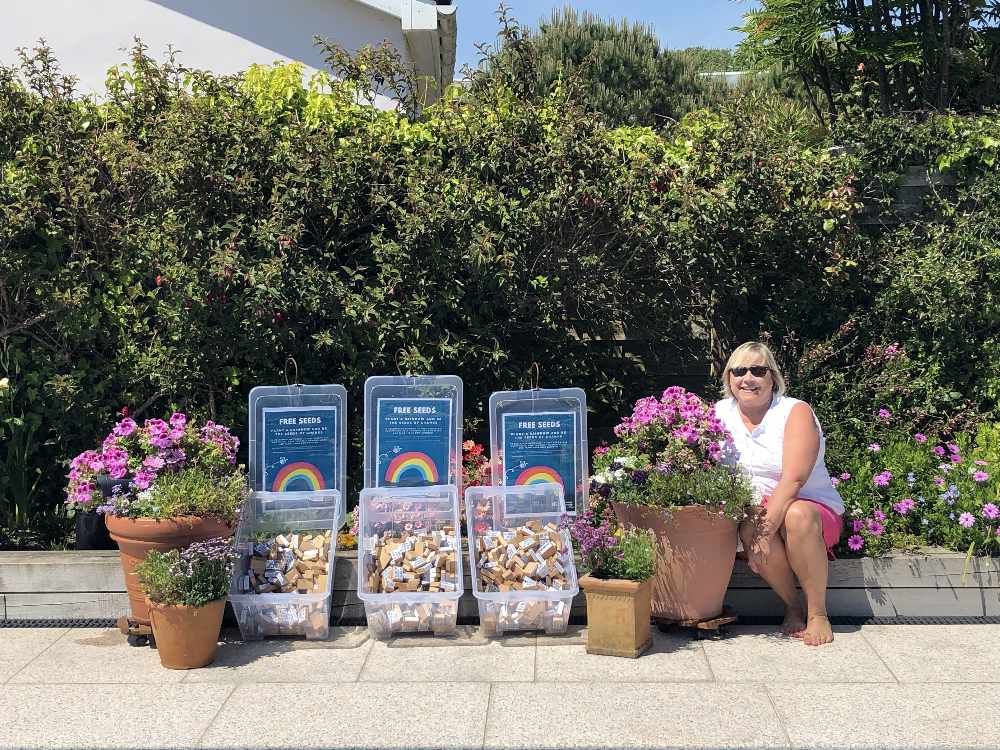 GE is encouraging Islanders to plant a rainbow of colour in their gardens.
To celebrate the switch to importing 100% renewable energy earlier in the year, Guernsey Electricity is distributing over 2,000 packets of seeds of
wildflower species through the 'hedge veg' stalls of its employees homes dotted around the Island.
Alex Herschel, Environmental Sustainability Manager at Guernsey Electricity, said "This idea is a fun way of helping Islanders reconnect with nature and make a difference to the wildlife in their gardens during the current 'lockdown.'
"As a company we have big environmental aspirations for our small community. This initiative really brings to life that we all can make a small
positive difference, and that when we come together as a community, we can have a big impact."
By collecting these free packets and sowing the seeds, which are of five varieties of pollen rich wildflowers, recommended by the Bumblebee
Conservation Trust, it helps nature and is also known to benefit health and wellbeing.
Wildflowers attract all kinds of pollinators, like bees, butterflies and ladybirds to gardens, which in turn helps boost vegetable harvests and keep common pests like aphids under control.
The Island has experienced a gradual loss of natural grassland and wildflowers over the decades. Although planting wildflowers alone cannot stop this decline, it is a way that we can all play our part to slow it down.
Other initiatives that you could look at trying are 'No Mow May' that is being promoted by La Societe and The Pollinator Project.
Ms Herschel added, "So join us and be part of the seeds of change and help look after the nature on our Island in your gardens, balconies and window boxes."
Employees working at the utility are displaying the seeds at stalls in their front gardens from Saturday 23 May and Islanders are invited to pick up packets for their own homes and for families and friends to sow over the bank holiday weekend.