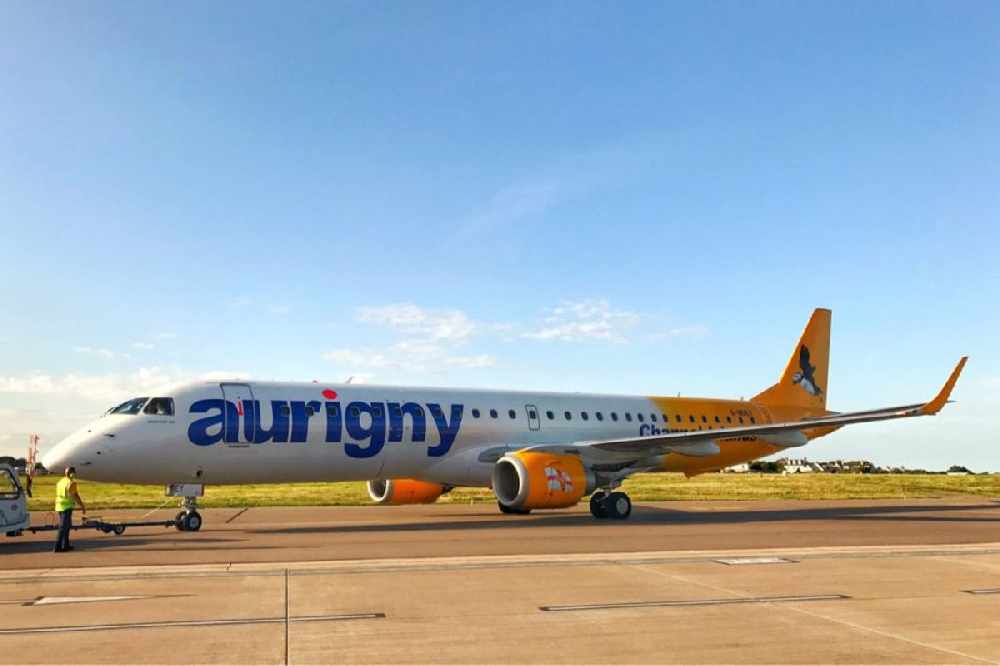 Aurigny is suspending inter-island flights from the end of this month.
The Jersey-Guernsey flights were only re-introduced last May after the route was previously axed in 2016.
It leaves troubled regional airline Flybe as the only one operating the air route.
Aurigny boss Mark Darby says the inter-island flights weren't financially viable for the airline.
"We returned to the route because our customers were telling us that prices were high, service was erratic and air links between the islands were unreliable. We had seen that numbers had decreased and more people were choosing to communicate digitally, thus missing out on critical social connectivity."
"We genuinely thought there was room for us in the market by addressing these issues and included it in a route operated by our 'spare' aircraft. Our return to this market has indeed seen prices reduce and service levels improve, but not the upsurge in passenger numbers we had hoped for, meaning that the route is not sustainable at this time."
"We would like to thank our regular customers who have been using this service for their loyalty and hope that despite our exit at this time the quality and price of inter-island air links will be maintained."
The airline has declined to comment further on the cancellation.
Jersey's government says it's 'disappointed' by Aurigny's decision to withdraw its inter-islands air service.
A statement from the Department for Economic Development, Tourism, Sport and Culture says 15,000 passengers flew between the bailiwicks last year - up 17% on the previous year:
"The Government of Jersey was supportive of Aurigny's decision to compete on the inter-island service and is therefore disappointed by the recent announcement. However, we are encouraged by Blue Islands who remain committed to providing this essential inter-island service as it has done for a number of years. Inter-islands flights enjoyed a 17% rise in 2019, carrying an additional 15,000 passengers during the year."
Deputy Joe Mooney from Guernsey's Committee for Economic Development said:
"It is, of course, disappointing to see any airline suspend any route. However, it is important to emphasise that a regular Guernsey-Jersey air service, run by Flybe/Blue Islands, remains in operation. One of the main benefits of deregulating air travel was to give the industry – not the States – the ability to work up routes where they saw an opportunity. In this case, Aurigny believed there was an opportunity to grow the inter-island market. Unfortunately, as they have said in their own statement, they did not see the upsurge in passenger numbers they had hoped for."