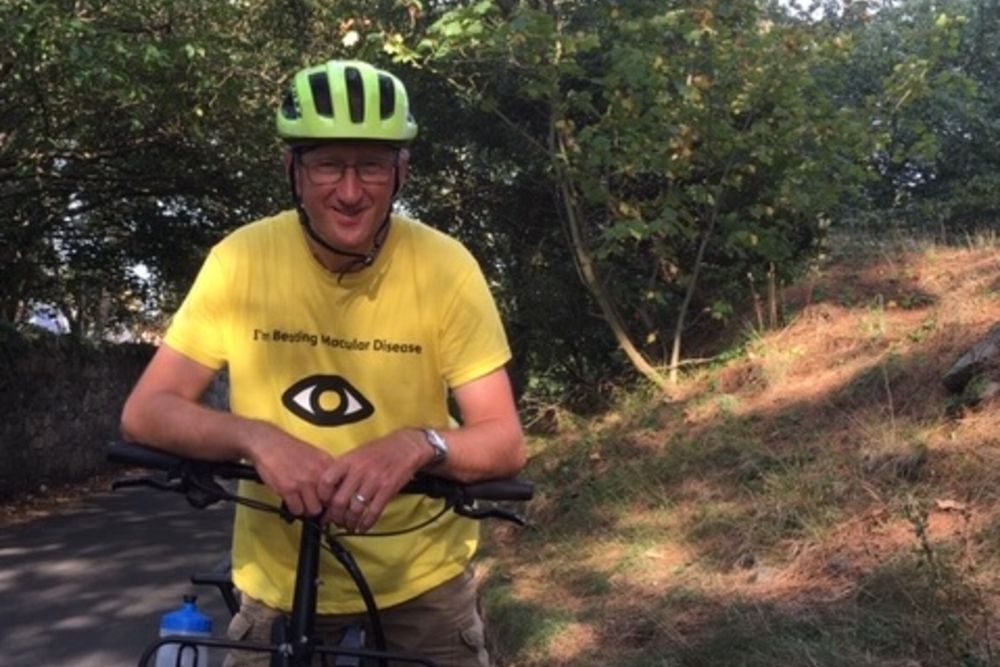 Andrew Thompson, who has an incurable eye disease, is hoping to raise hundreds of pounds by riding 2,400 miles - the equivalent distance of Route 66.
Andrew (56) suffers from Best Disease, a rare form of macular disease, which means his eyesight is deteriorating.
Over the years he has learned to adapt to having the condition, which affects his central vision, while his peripheral vision remains unaffected.
But a routine check-up five years ago revealed his condition has become worse, so he's now unable to drive.
Undeterred, Andrew has taken to pedal power and he'll be raising funds for the Macular Society, Guernsey Mind and the Guernsey Botanical Trust on his fundraising ride.
He aims to cover the entire length of the famous US highway Route 66 - 2,400 miles - by cycling around Guernsey's 500 mile road network this month
"Literally every moment I can be on the bike I will be, just trying to clock up the miles. The average mileage to do the 2,448 miles is 81.6 per day."
He is already more than halfway through, having completed 1,410 miles of the journey.
He told Island FM why he chose the famous highway.
"I think that Route 66 is one of those iconic journeys, isn't it? You always hear of Route 66, there's a song about it and everyone knows it transverses the US from the East Coast to the West and there's a specific distance for it."
One of Andrew's children has also inherited the condition, and he hopes a cure can eventually be found so others don't have to struggle with progressively worsening eyesight.
"The breakthroughs that have been made over the past 10-15 years are phenomenal, but to progress these huge steps towards finding a cure, or preventing a condition worsening, a significant amount of funding is needed."