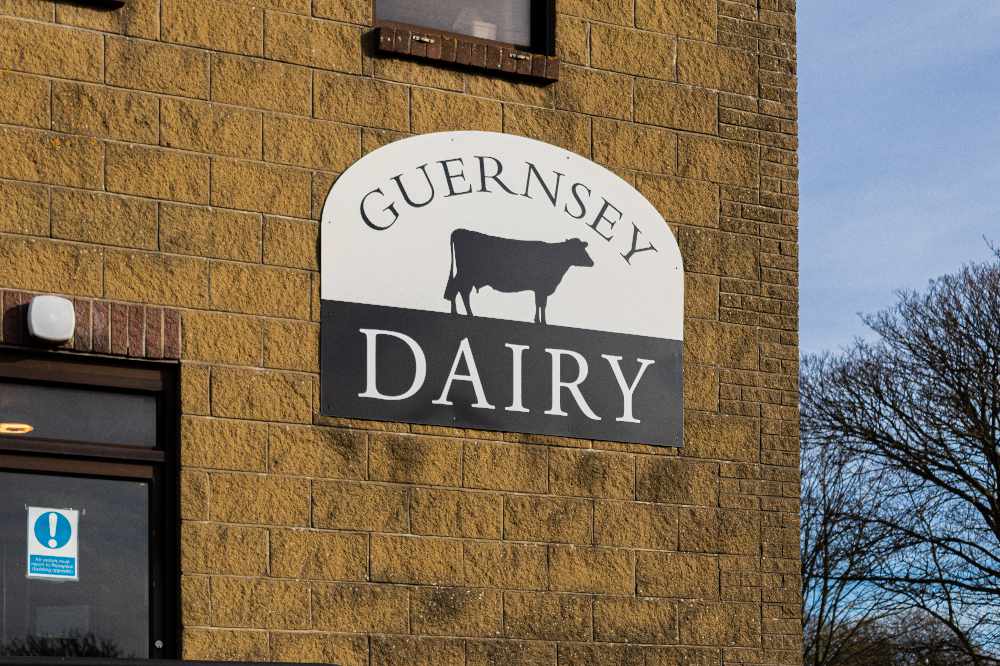 Guernsey Dairy says Brexit and the war in Ukraine, during a period when the States have reduced their financial support for the industry has led to this price increase.
The dairy says a price increase was necessary as Brexit and the Ukrainian War, continue to fuel cost rises in raw materials, packaging, consumables, and energy.
The last wholesale price change was more than a year ago (January 2022) and the additional 12.5% charge leaves the dairy still forecasting a trading loss in 2023.
The wholesale price is what the dairy charges milk distributors, who in turn set their own selling price for customers, so it is up to them if this price rise is passed on to the public.
Dairy Management Board Chair Stuart Falla predicts the shelf price will be affected:
"We don't know exactly what various outlets will charge, but they will be buying it from us at a greater price so it will inevitably, within 10 days or so, be more expensive on the shelves."
He says that a number of pressures on the industry have made this necessary:
"Sadly, we have to keep farmers viable and cover the cost of the dairy, which is increasingly costing more money to run, partly because of inflation, but also partly because of its poor state of repairs at the moment.
The States gave farmers £243 thousand pounds in emergency funding two weeks ago to cover feed and fertiliser costs.
But Mr Falla says States support has not kept up with inflation:
"In 2001, that financial support was £2 million, which in real terms would be equivalent to around £4 million now. However, in 2023 the figure will be just over £1 million.
The European Union gives significantly more per head of cow. The UK gives significantly more, as to Jersey and the Isle of Man.
Guernsey literally has the lowest level of support in comparable locations."