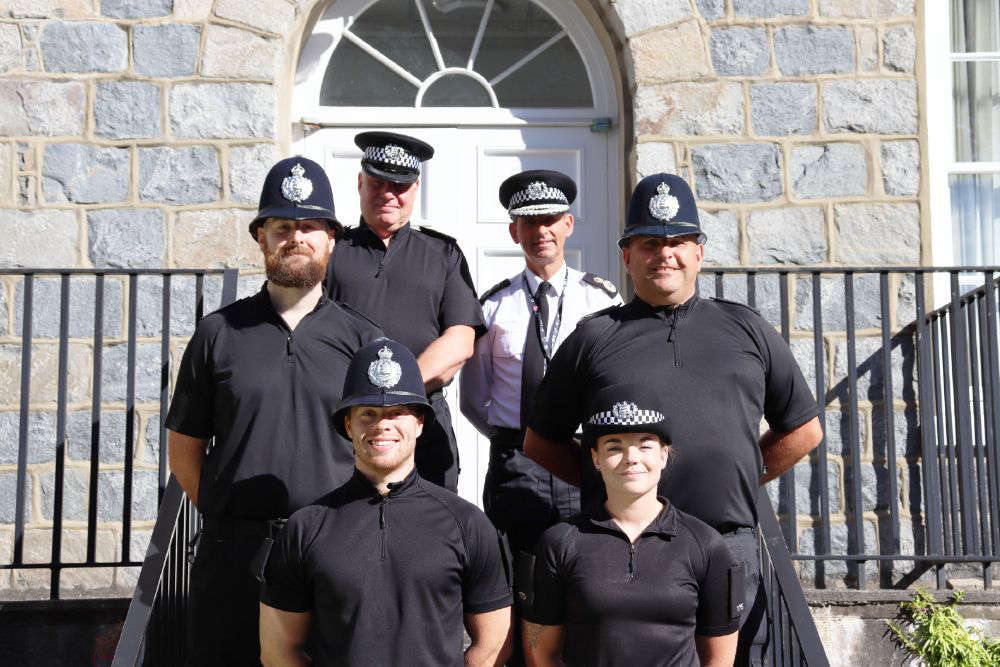 Inspector Dave Ecuyer, Chief Officer Ruari Hardy, PC Matt Le Page, PS Ben Rowe, PC Nick Brown, PC Jessica Clarke
Five officers from Guernsey Police have flown to London to help police Her Majesty The Queen's State Funeral.
The officers are among many being drafted in specially to help police the event in the capital, after a call for mutual aid was put out.
Unprecedented crowds of mourners, as well as visiting heads of state and dignitaries from around the world, will converge on London on Monday.
Inspector Dave Ecuyer, Sergeant Ben Rowe, and PCs Matt Le Page, Jessica Clarke, and Nick Brown have all been sworn in as UK constables.
This means they are now legally able to act as police in England.
Ruari Hardy, the Head of Law Enforcement, says it's an honour to be asked to help:
"The opportunity for these officers to directly act on their Police oath and to serve the Royal Family during this time is a great privilege for Guernsey Police and the individual officers; I am sure they will represent our community with pride."
"Guernsey Police are pleased to be able to send officers to support Operation London Bridge in this way on behalf of the Bailiwick."