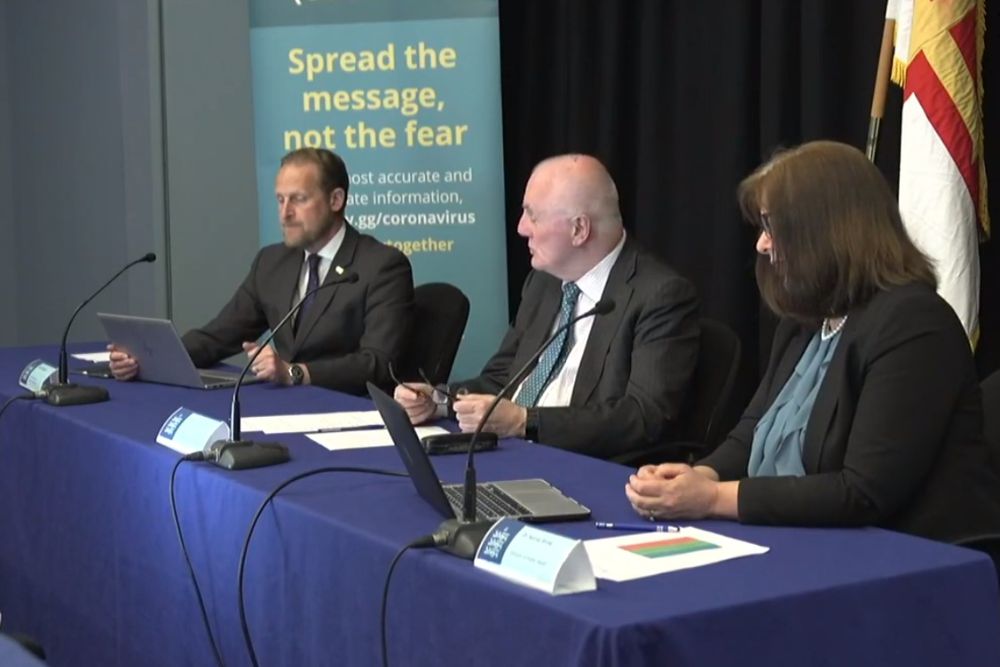 More than half Guernsey's population has been vaccinated - and two thirds of all adults have had one jab.
52% of the island has had at least one dose. Just over a fifth have had both jabs.
Dr Nicola Brink says the figures are 'something to be really optimistic and really pleased about'.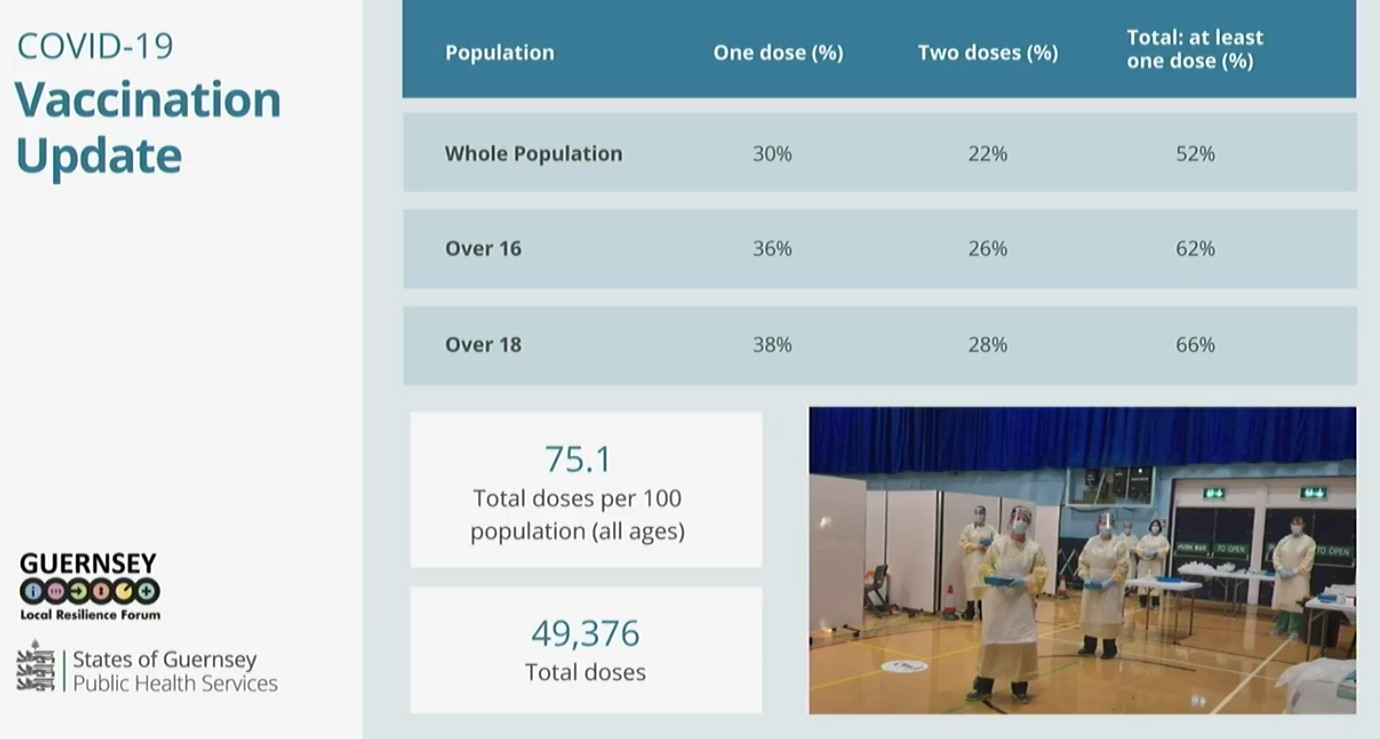 The aim to for everyone in the top priority groups to be fully-vaccinated by 12 June, and for all adults to have been offered both jabs by 31 July.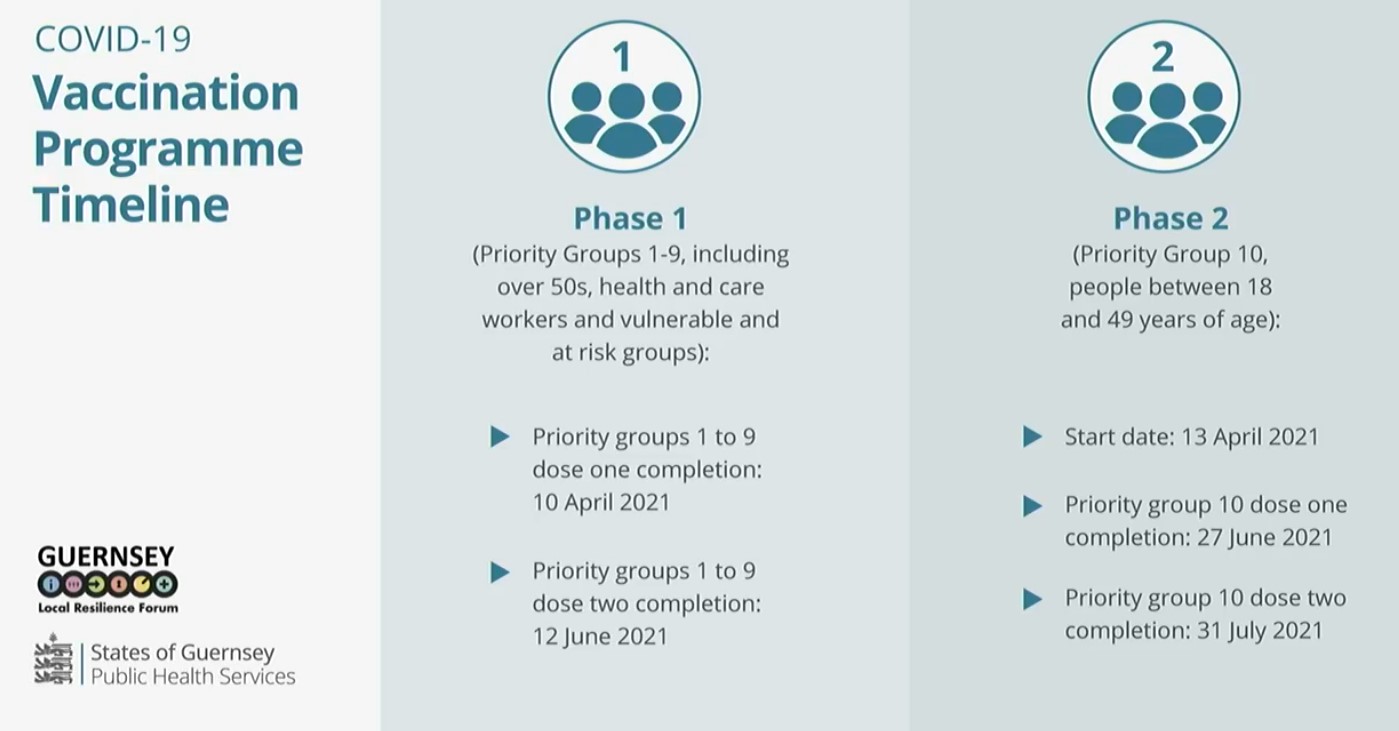 Students who are in the UK are being advised to register with a GP there and get their first injection if one is offered to them before their return to Guernsey this summer.
Dr Brink says they will be picked up by the immunisation programme here if either their first or second jab needs to be administered while they are in the island.
The Director of Public Health has also confirmed plans to deliver a booster programme in the autumn, from September onwards, in accordance with guidance from the JCVI.
At its latest press conference, the Civil Contingencies Authority said Guernsey is continuing to move forward at a cautious pace in easing travel restrictions.
Deputy Peter Ferbrache confirmed category 2 destinations for places with fewer than 30 Covid-19 cases per 100,000 people will come into effect on 14 May, which will cut isolation until a negative arrivals test result.
He says we are still on track for 1 July to reopen fully to the UK and Crown Dependencies, but uncertainty remains about the rest of the world.
"There is no reason why from 1 July we cannot be welcoming people from different places, but not every place."
A £25 fee per test will also be introduced, except for under 12s and people travelling for medical reasons or on compassionate grounds.
Work is continuing on introduce Covid certification system, or vaccine passport, but the details have not been finalised yet.