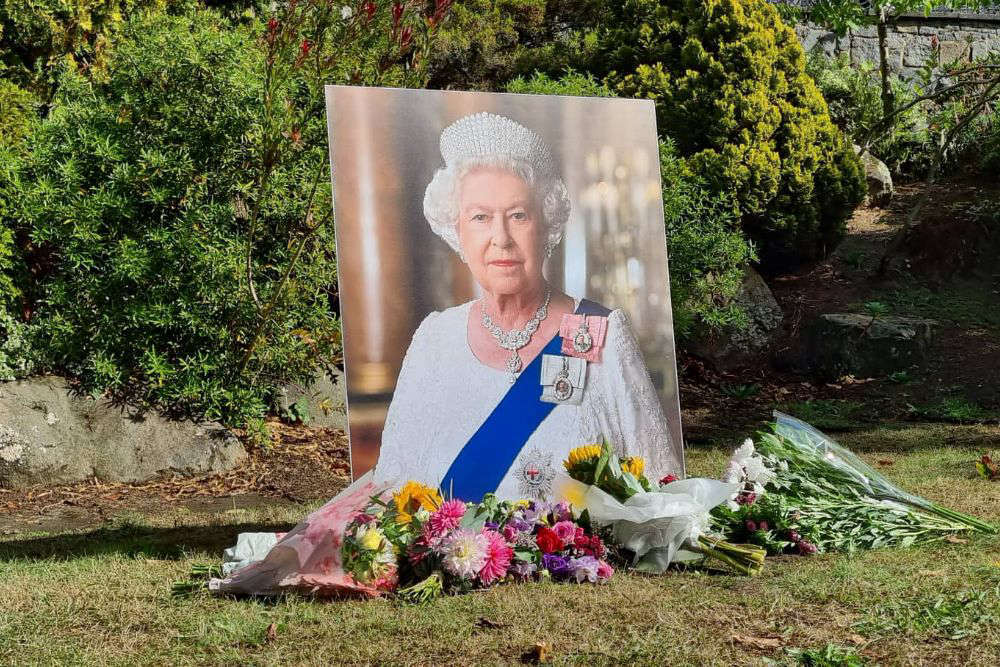 Islanders have been laying flowers in Guernsey's Sunken Garden.
Books of Condolence have also been opened around the island as people in the Bailiwick pay their respects to the late monarch.
Molly was among those paying tribute. She's shared her message for the Queen.
"When things were bad - and they've been bad in 70 years - she was always there. Even with Covid lately, she gave out that incredible message to help her people.
She really did devote her life to us. Thank you. Just thank you."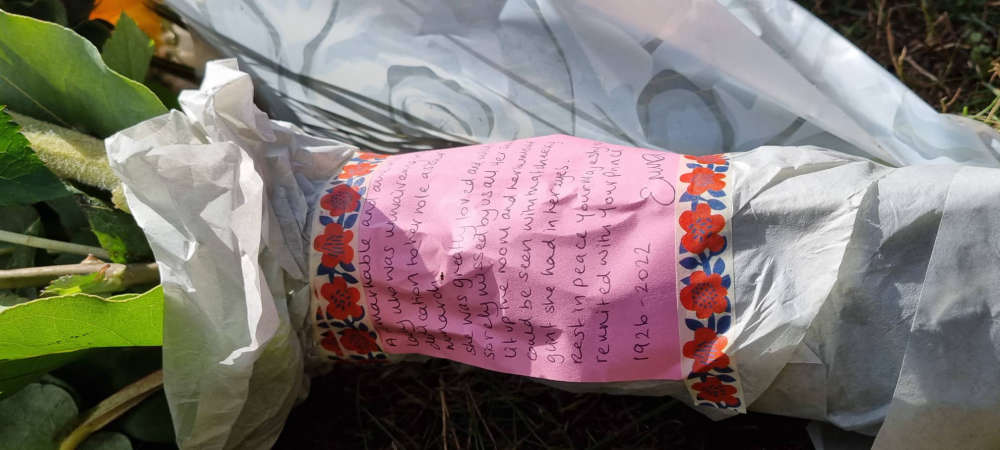 Guernsey's Lieutenant-Governor, Lieutenant General Richard Cripwell has also paid tribute to the Queen.
Lieutenant General Cripwell describes her 'exceptional devotion to her people' and her love for the Channel Islands.
"Her Majesty is Britain's longest serving monarch. She is the only sovereign that most of us have ever known, and the relationship between Her Majesty and the Crown Dependencies have been something particularly special.
For more than 800 years this Bailiwick has existed as a personal possession of the sovereign and I hope you take comfort when I say Her Majesty cherished that deep and enduring bond with our islands."
Queen Elizabeth II first visited Guernsey in 1949 - then as Princess Elizabeth.
She visited Saumarez Park and toured the West Coast, before officially opening the Princess Elizabeth Hospital with a silver key.
Her Majesty has since travelled back five times, most recently in 2005 - accompanied by her late husband the Duke of Edinburgh - to mark the 60th anniversary of the Islands' liberation from German occupation.
Guernsey's Bailiff Richard McMahon has been reflecting on how the world has changed during her reign.
"Guernsey too is a very different place now. In 1952, it was - to a great extent - still recovering from the effects of the Second World War, the predominant industries were horticulture and tourism, few would then have predicted the current size and importance of the finance sector.
I feel sure that Her Majesty took a special interest in these islands."