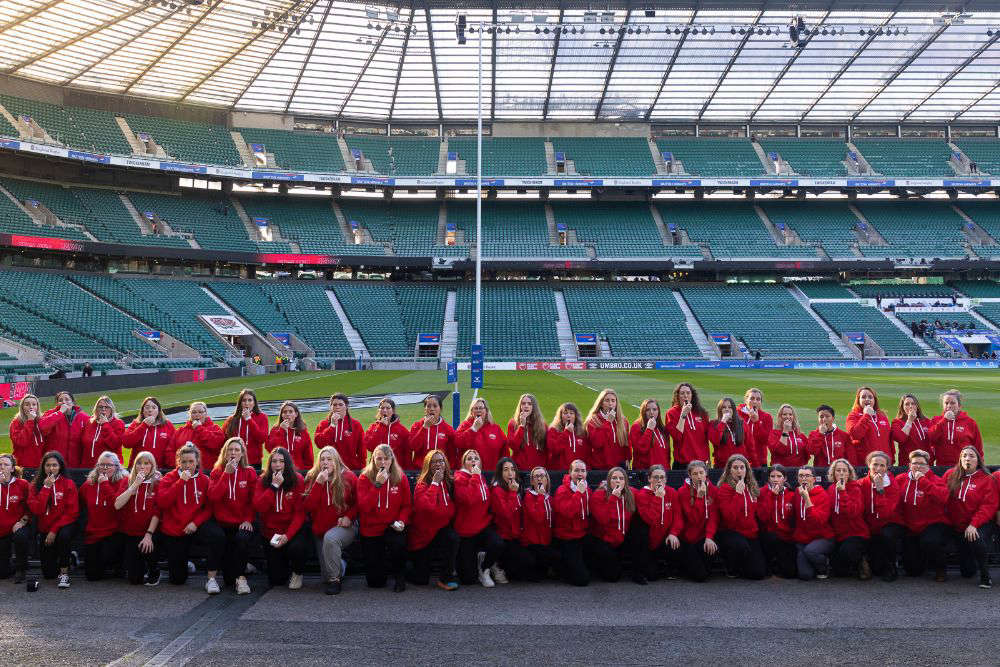 A Guernsey rugby official has attended an event at Twickenham stadium to inspire young women to pursue refereeing.
Megan Seward, joined 49 other inspiring female referees earlier this month.
Selected by The Rugby Football Union and ACME Whistles, she joined the others to bear the flag on the pitch and watch the clash between England and Japan.
The project hopes to inspire 500 new female rugby referees by the end of 2024. The majority of registered referees across England are men.
Megan talking at Twickenham.
Megan is trained in Physical Education and is a passionate rugby player.
She has been refereeing for around two years and has assisted the Guernsey Raiders.
She told Island FM the atmosphere at Twickenham was fantastic:
"Oh my gosh, it was absolutely amazing!
Before the event, the build-up, and meeting everybody was literally - I can't even put it into words
Then walking out onto the pitch as a flag bearer was incredible.
It was just amazing to be recognised and invited really."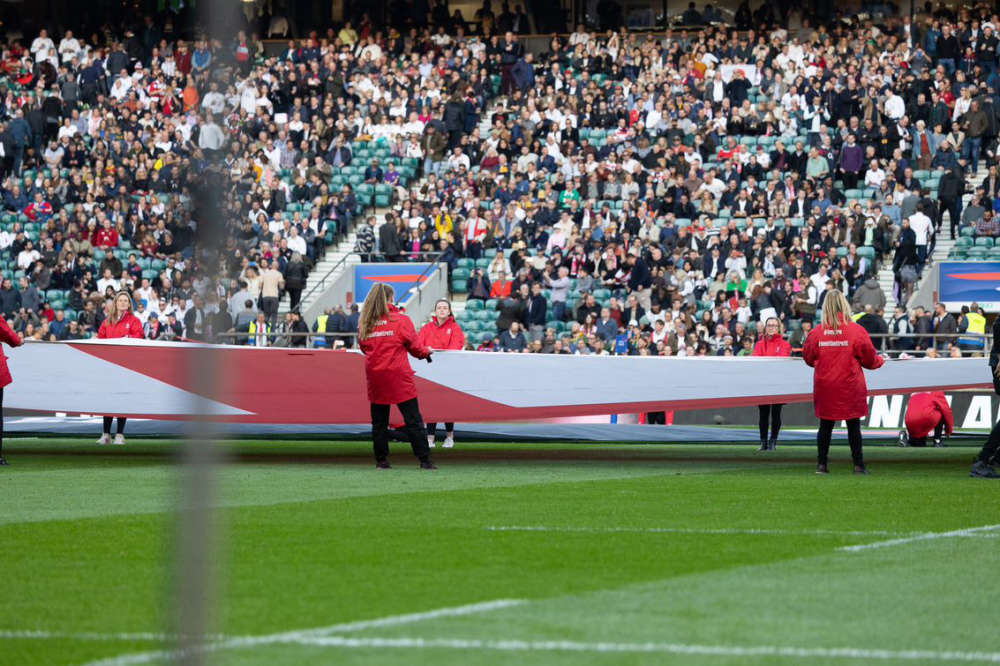 The 50 referees surrounded the national flags on the pitch, alongside the players during the national anthems, in front of the enormous crowd.
She hopes to be a role model for any young woman who is interested in rugby:
"It's just being there and being someone that somebody can look up to.
Typically we've had to look up to men in that role, which is fantastic, but to be that girl or woman that young people can look up to and hope to become is quite a nice feeling - carving the way for the generation coming behind us."