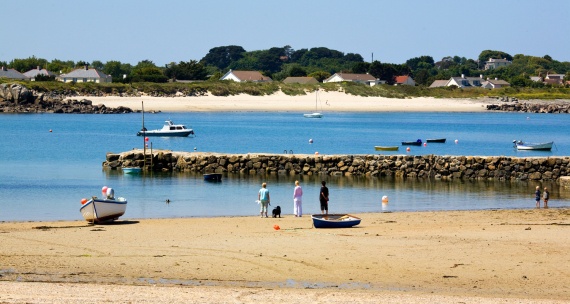 The Bailiwick features high in a list of places to visit in the Sunday Times.
The islands have been placed second in a list of the world's 'must see' places in 2020 behind Sri Lanka
The article in the Sunday Times focused on the Islands of Guernsey featuring Herm Sark and Alderney and the ease of travelling between each destination and VisitGuernsey's 'four islands for the price of one' mantra.
The Sunday Times Travel team says "Channel Island charm is always irresistable and for 2020 with a new initiative launching we're setting our sights on Guernsey and its near neighbours Alderney for birdwatching and walking, Sark for its eccentricity and dark skies and Herm for brilliant beaches.
"There's no question that the Channel Islands should be among the 20 for 2020. We love their retro beach vibe, their ambitious foodie scene - 16 island restaurants are listed in the Good Food Guide - and a native eco-friendliness that ranges from locally sourced produce to a kindness to cyclists.'