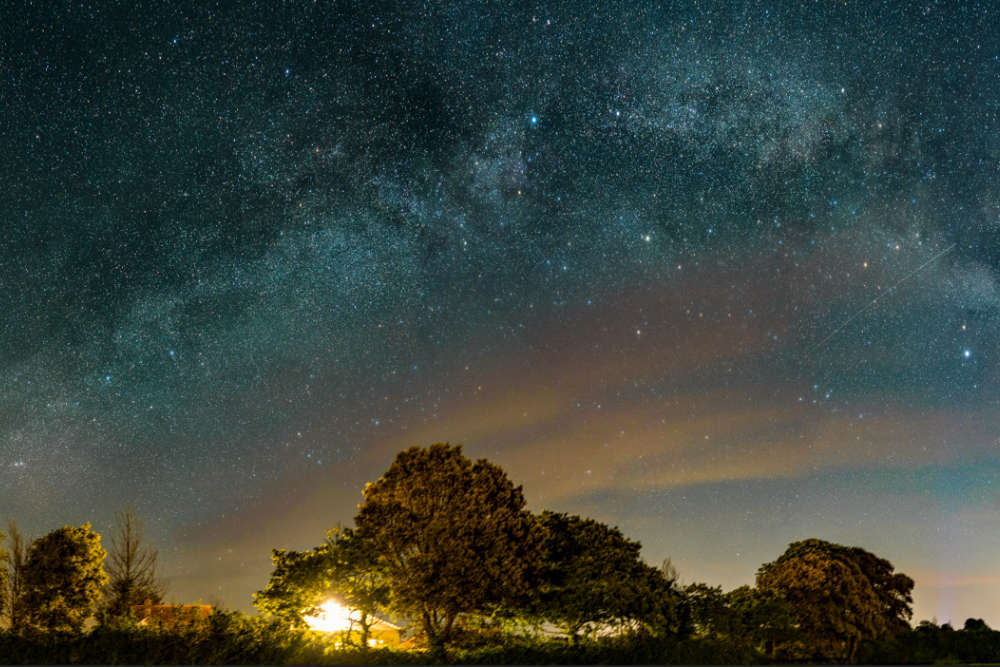 A 16-year-old boy from Guernsey has won The Sovereign Art Foundation's Global Student Competition.
Jacques Loveridge from Blanchelande College entered an edited photo of the night sky into The Sovereign Art Foundation's annual art competition for secondary school students.
The global competition had 16 finalists - from Guernsey, Gibraltar, Hong Kong, The Isle of Man, London, Malta and Gozo, Portugal and Mauritius.
Their work was featured in an online exhibition.
The judging panel, comprised of noted professionals, selected Jacques' piece as the winner.
First place awarded him £800 and £2,000 for his school. This is in addition to the prize money he previously received from winning the local Public Vote which was an additional £400 and £1,000 for his school.
He says he will continue to pursue photography:
"I was very surprised to win but very happy to have more funds to invest in the expensive equipment that is required.
I have always liked the science behind the stars and to be able to photograph far galaxies is inspiring.
I'm really pleased to be able to combine my hobby with my A Level in Photography which extends my skills."
Jacques is selling prints of "Galactic Archway" online to raise money for the Guernsey-based Sovereign Art Foundation's activities.

'Galactic Archway' is comprised of 9 images of the Milky Way, taken with prolonged exposure. By stitching them together Jacques has captured a dense region of stars.
Head of Art at Blanchelande College, Hannah Bonner, says the school is proud:
"He is a very hardworking student who has a real talent for photography but who also puts in the hours as he captures the night sky using several frames to track the stars, then edits them together to create a final composition.
Astrophotography has been a long-standing hobby of his that has coupled well with the academic rigour of an A-level in Photography, and he has gone from strength to strength."
She adds that the school will be investing their portion of the prize money into the art curriculum.