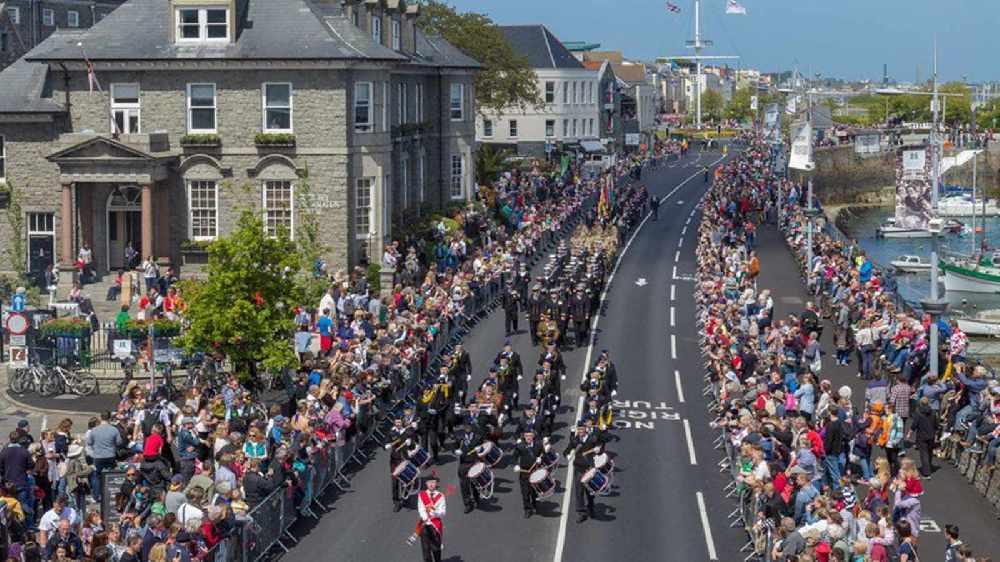 Education, Sport & Culture wants to encourage the spirit of 'GuernseyTogether' as it develops plans for a re-shaped Liberation Day.
COVID-19 has required substantial changes to the original schedule of events to mark the 75th Anniversary of the Liberation. Major public events have been cancelled, however the Committee continues to work on alternative ways for the community to commemorate the Island's defining moment of the 20th Century.
Alternative plans are based on current public health advice. They will be adapted further should public health advice alter between now and Liberation Day.
Several traditional events will be held in one form or another and recorded for broadcast on Liberation Day via the media and online at the States of Guernsey and Liberation Day website and Facebook pages. These include a church service led by the Dean of Guernsey, wreath laying, a message from the Bailiff and the Lieutenant-Governor reading the Queen's message.
A schedule of the day's broadcast will be released in due course. There will be footage shown from Liberation 1945 as well as vintage photos and a unique chance to hear interviews with WW2 veterans who were due to visit Guernsey for Liberation 2020.
If restrictions on movement remain in place, a range of initiatives focusing on the Liberation will encourage people to mark the event in their homes and share the occasion online. These plans are being developed under the banner 'Liberation 75 Together'.
Deputy Matt Fallaize, President of the Committee for Education, Sport & Culture, said: "While the way we mark Liberation Day obviously needs to change this year, we can still find ways to commemorate the occasion together as a community.
"The Committee is planning events which will encourage us all to continue to mark the Liberation and show some of the community spirit which helped pull our island and her people through the long years of Occupation.
"Events will not be restricted to May 9th but will be organised in the lead up to Liberation Day as well. These plans will be developed further over the next few weeks. They will have to be adapted further if public health advice changes and therefore we will wait until closer to the day to publish final details of events. But we wanted the community to know that there will still be opportunities to commemorate the Liberation. The Liberation must continue to be commemorated because of the immense sacrifices made by so many and because of the great impact WW2 had on our community."