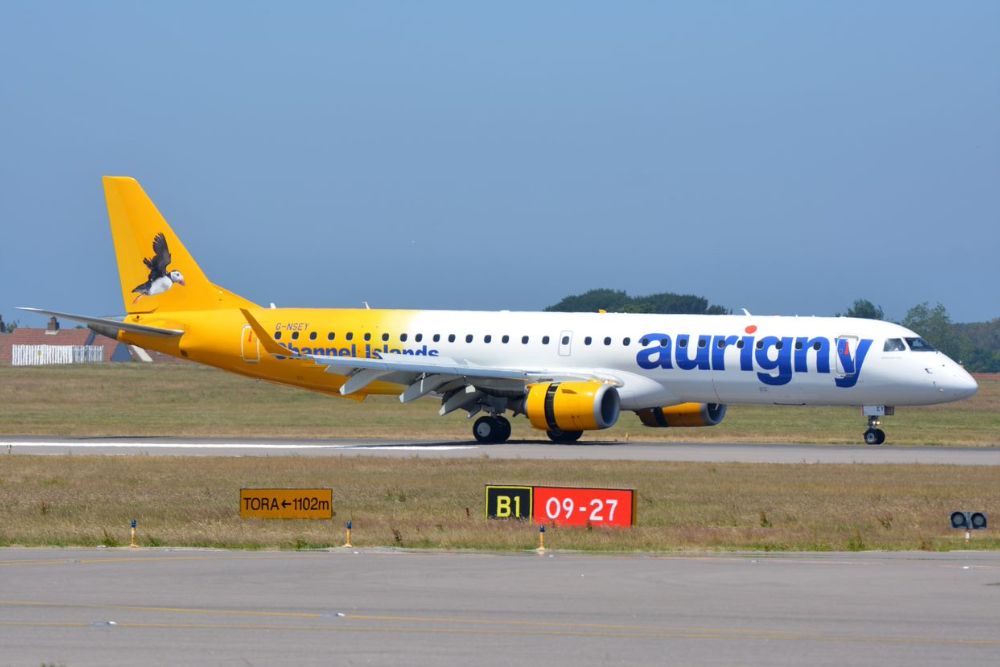 Guernsey will welcome its first visitors from the Isle of Man later as the first isolation-free holidays between the two islands start today.
One hundred and twenty two passengers from the island will touch down in Guernsey this afternoon. They'll be our first visitors in the initiative for a summer airbridge 'bubble' between the two covid-free islands. Ninety eight people from Guernsey will travel to the Manx Isle on the Aurigny Embraer jet.
Mike Hopkins, Director of Marketing & Tourism at VisitGuernsey, said the airbridge provides a fantastic opportunity to welcome a new visitor market from the Isle of Man, post Covid-19.
The VisitGuernsey team will be ready and waiting with smiles to greet the first arriving passengers. A team will be on hand to give out literature, leaflets, Guernsey chocolates and to see the passengers safely on to their onward destination geared up with lots of information to enjoy all The Islands of Guernsey have to offer.
Angela Byrne, Head of Visit Isle of Man said Guernsey tourists will have plenty of things to see and do: 'The Isle of Man, a UNESCO Biosphere Region, provides the perfect playground for nature lovers and adventure enthusiasts of all ages. With ever changing landscapes, extensive footpaths, national glens and miles of cycle paths our visitors will not be short for ways to relax and unwind.
'The Island's unique cultural identity and heritage also provides an abundance of activities and attractions for visitors of all ages as they learn about the 10,000 year story of our ancestors. We're particularly delighted that visitors will get to experience the most impressive network of heritage railways in the British Isles and dine with a difference on board the truly unique Dining Car. We hope the visitors take the opportunity to explore all that is on offer to make the most of their 'Island Staycation' with a difference and hope to welcome them again in the future.'
Aurigny's chief executive Mark Darby is on the inaugural flight. He said: 'I am delighted to be visiting the Isle of Man and will be meeting with government officials and some of the media during my time. However, I am also looking forward to a brief holiday and sampling some of the unique delights that the island has to offer.'